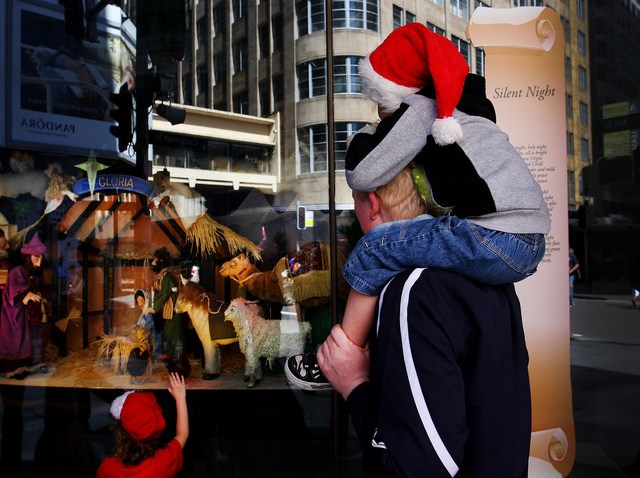 Haven't finished your Christmas shopping yet? For shame! ...well, yeah, we haven't either.

No worries though, the malls are heading into overtime for the holiday season, per usual. And we'll be there getting our midnight (not quite) hours in. Westfarms Mall has been opening their doors early at 8AM, and will continue to do so until Christmas Eve (and on the 26th, they'll be opening at 7AM for returns and red tape madness). The mall is open until 10:30 Wednesday night, and 6 p.m. Thursday night.

We particularly recommend you head over to Martin and Osa, where all sale items are an additional 25 percent off for a limited time. Loading up on cashmere fingerless gloves and wool pea-coats for under $100, has never seemed so timely.

Our Golden Local Winner, Downtown New Haven, still boasts their glistening holiday window displays and over 50 shops for the whole family to check into before the big morning. We recommend Raggs on Chapel Street, where you can find suiting for your sweetheart from some very cool names (read: Theory and Ted Baker) he's sure to love.

And of course, not to be left out, The Promenade Shops at Evergreen Walk are extending their hours on Christmas Eve, offering last minute shoppers a generous stretch from 9 a.m. to 5 p.m. on Thursday. We believe a visit over to Connecticut's own Munson's Chocolate is in order, where you can grab the perfect gift to remind out-of-towners just how sweet it is to be from the Nutmeg State.