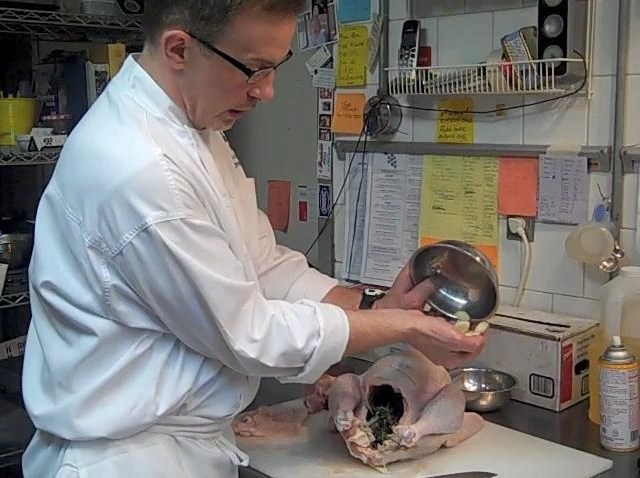 The Huskies had just six scholarship players on the bench on Thursday night when UC Davis came to town but coach Geno Auriemma still had more than enough firepower at top-ranked UConn cruised to a 97-37 win.

The team was already without Kaleena Mosqueda-Lewis and Morgan Tuck, both of whom have been sidelined since mid-November with injuries, and Kiah Stokes was a late scratch after suffering an injury at Wednesday's practice. Still, UConn did what UConn does, despite a slow start in the game's first few minutes. By the time it was over, senior guard Bria Hartley had 25 points and sophomore forward Breanna Stewart added 19.

"The starting lineup tonight wasn't very difficult, was it?" Auriemma said in the post-game press conference, alluding to the six healthy scholarship players. "It is getting aggravating now. It is at the point where you don't know what's going to even happen in shoot around today. I'm glad those other two guys are coming back and that Kiah Stokes will only be a couple days. We've got the next couple days off from practice anyways. It wasn't ideal, let's put it that way."

Still, Auriemma concedes that he has been impressed with how his team has played in the last eight games.

"We've done some great things in spite of the injuries," he said. "We have played some good teams and played well. With the exception of last Sunday, we have played really good basketball at both ends of the floor. There is not a lot that you can say about what our rotation is or any of the other issues. It is what it is, and the kids know it. There is no choice, they don't have a choice but to play well and stay out of foul trouble. Sometimes when you have that much pressure on you it is not bad, not bad at all."
Now the Huskies will have 12 days off before facing Duke on Dec. 17, which means it's time to hit the books ahead of exams.

"With finals coming up and the end of the semester, it's kind of nice to be able to focus on schoolwork and at the same time prepare for Duke," Stewart said. "After a while, fatigue gets to you. But it just makes us in better shape."