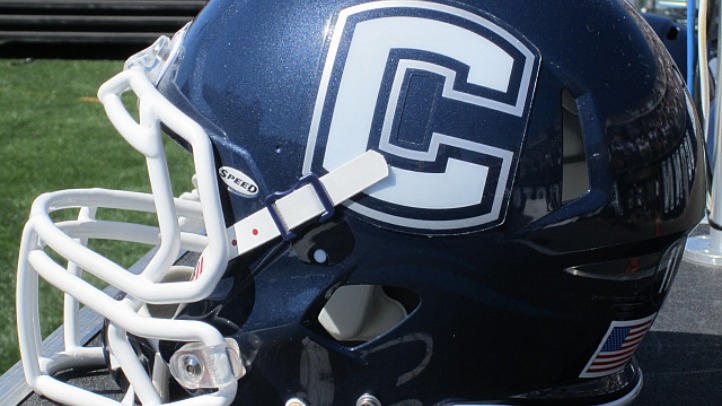 The Huskies' 2012 season hasn't gone quite according to plan but they're still alive for a bowl berth. It'll require flawless football and a lot of luck over the final two games but there are worse situations to find yourself.

The team, which has the week off to prepare for Louisville and Cincinnati, got some good news on the recruiting front when linebacker Cory Jasudowich committed to UConn after originally he had originally committed to Boston College in June. Jasudowich, a 6-2, 235-pound middle linebacker Cheshire Academy was the No. 4 prospect in the state of Connecticut.

So why the switch? The New Haven Register's Jim Fuller spoke with Jasudowich Wednesday.

"I have been talking to Coach Dykeman about it and that (UConn) was the right fit for me, the hometown school and I am a hometown kid," Jasudowich told Fuller. "It was just the fact that everything wasn't working out with BC and I had other schools on the table. I sat down with Coach Dykeman, we talked about it and we thought UConn would be the best fit. I love that school.

"You don't want to disrespect the school in any (way) but you have to do what is right for yourself. At the time (of his original commitment) I did love Boston College and everything like that but at the same time I had to look at what would benefit me the most in football and in academics and I thought UConn would be a better fit."

As for where he fits in on a really good UConn defense, Jasudowich knows that sophomore Yawin Smallwood is the Huskies' middle linebacker of the present and future. And that's not a problem.

"I know they had a middle linebacker already," Jasudowich said. "I had talked to the recruiting coach, coach (George) DeLeone and they are looking for linebackers. I don't know if it is going to be middle linebacker or outside linebacker but anything I can do to help out the team I am going to do."

Dykeman spoke in glowing terms about the type of player the Huskies are getting.

"He is a physical, physical linebacker who plays incredibly hard, you watch him on the field he has a motor that doesn't stop," Dykeman said. "He plays the game with great passion. I think he is an incredible tackler which is a lost art in a lot of ways. He has been a pleasure to coach."