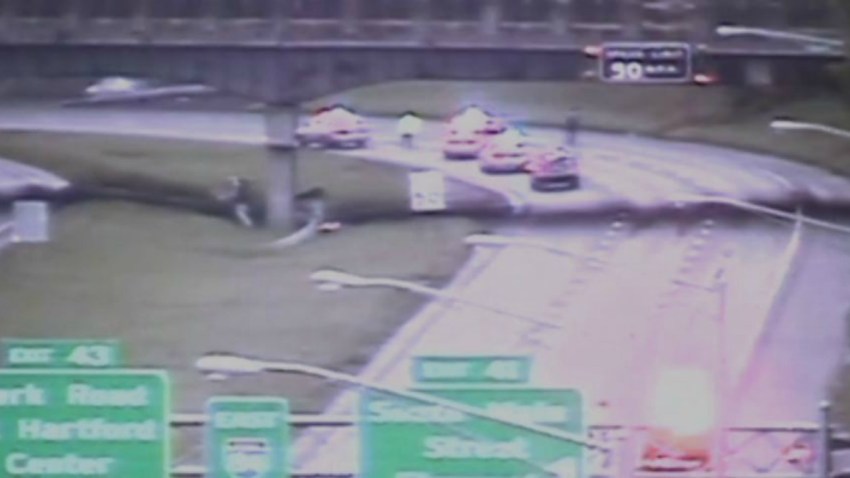 A 28-year-old Vernon man has died after he lost control of his car on Interstate 84 in West Hartford, got out and was struck by oncoming traffic near exit 41 on the eastbound side, according to state police.
Police said Veto Bonan was driving westbound on I-84 around 5:45 a.m. when he crossed over the median onto the eastbound side "for unknown reasons."
He drove across all three eastbound lanes and crashed into brush near the exit 41 entrance ramp, according to police. Bonan reportedly got out of the car was struck by oncoming traffic. He was pronounced dead at the scene.
I-84 east was closed for more than four hours in the area of exit 41. The exit 41 entrance and exit ramps were also shut down.
State police, West Hartford police, West Hartford fire officials, an AMR ambulance and paramedics responded to the scene, and crews from the Department of Transportation arrived to help direct traffic.
No one else was injured in the accident, according to police.
The cause of the crash is under investigation.