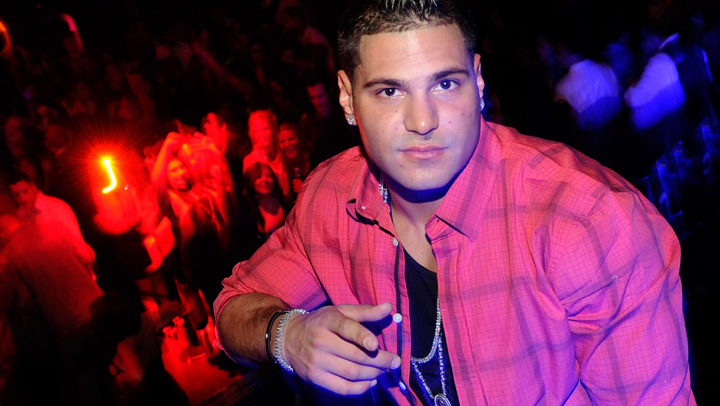 A Plantsville location known for elegant weddings will be the scene of some fist pumping on Saturday afternoon, at least a meet and greet with a man who enjoys a good fist pump now and then.
Ronnie Magro, of MTV's Jersey Shore, will appear at the Aqua Turf Club in the Plantsville section of Southington from noon to 4 p.m. on Aug. 13 for a "meet Ronnie and guest" event.
The Jersey Shore cast members usually make appearances at night, and the liquor is often flowing. This is a rare daytime appearance and the sponsor is a local soda company – East Haven-based Foxon Park.
Almost 300 people planned to attend as of Wednesday afternoon, according to the event Facebook page.
Tickets seem to be going fast. They are $30.