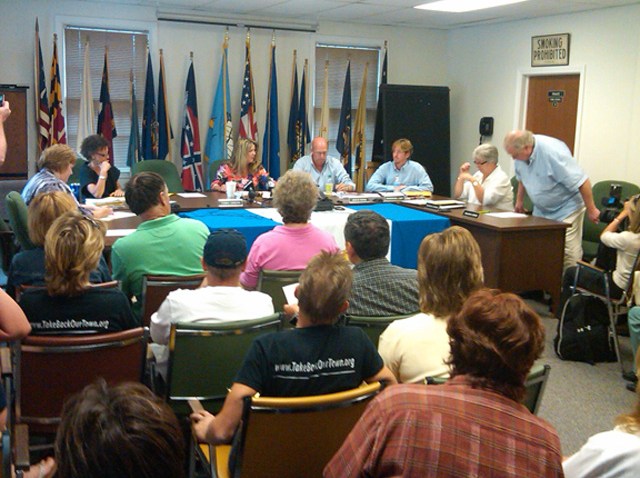 Matthew Reimondo, the ousted police chief in East Hampton, sued to get his job back, a judge heard arguments on Monday and now the issue moves to the voters.
The judge did not rule on the lawsuit.
Reimondo was fired in June. He said he was fired for investigating claims accusing former town manager, Jeffrey O'Keefe, of sexual harassment.
O'Keefe resigned amid the controversy, but insists that Reimondo was fired to save money.
Since Reimondo was fired. the East Hampton Town Council voted to eliminate the position of police chief but many residents launched a grassroots campaign, called Take Back Our Town, to bring the matter to a town-wide vote.
They said last week that they had secured enough signatures. It will be on the ballot on Nov. 2.
Follow us on Twitter @NBCConnecticut, on Facebook, and sign up for breaking news SMS alerts on your phone by texting "CTBREAKING" to 622669.