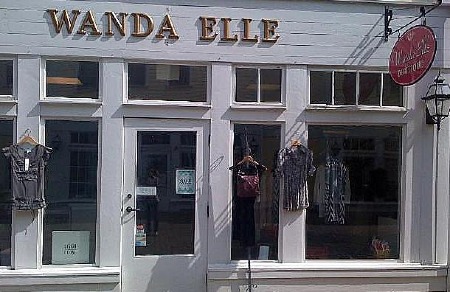 SHOP GIRL: Longtime fashion buyer and Connecticut resident, Jennifer Cranna's new shop, Wanda Elle Boutique, has been open for two months and is already buzzing with business from locals and visitors alike.
"Kent is a cool little town with weekenders, tourists, private school girls and hip moms but none of the shops were really catering to them until now," she said.
Bringing along her New York buyer intuition to downtown Kent, Cranna packed her shelves with coveted contemporary separates from Velvet, Hartford and Graham & Spencer, plentiful premium denim and unexpected treats from artisans and designers from Brooklyn to Morocco and Vivienne Westwood for Melissa Shoes.

VISIT: Find Wanda Elle at 27 North Main St, in Kent Town Center Commons courtyard or visit them online to see what's new in the store.