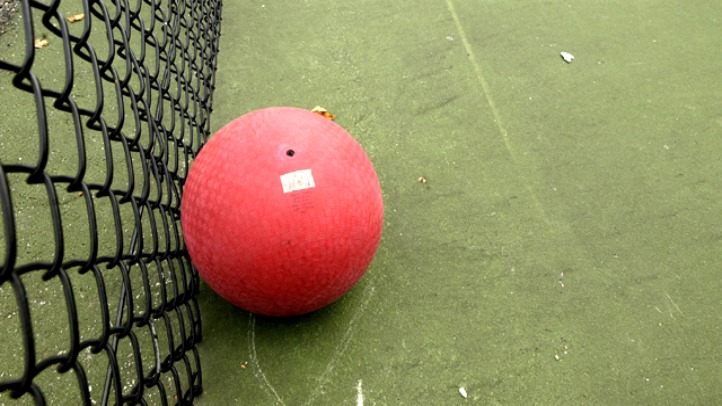 Kickball is one of those classic sports that we all played in gym class when we were kids. But there is a growing movement of adults taking to the field to roll that red rubber ball and kick it as far as possible.
Kickball leagues are popping up all over the place. In fact, there's even a kickball association.
But one Connecticut league is in the middle of an event that could help them stand out above all the others, the Waterbury Republican-American reports.
CT Triumph, a league based in Naugatuck, has started a marathon 60-hour game of kickball that they hope will put them into the Guinness Book of World Records.
At 9 a.m. on Friday, the first pitch was rolled, kicking off a game that will last all weekend long.
If they're successful, they'll shatter the current world record of 51 hours set last year by a high school group in Ohio.
"If I'm going to be in the Guinness Book of World Records, I'd kind of like to be there for more than a year," organizer Sean Cummings told the Republican American.
And this is no half-hearted attempt. Officials from Guinness will be at the game to make sure everything stays on the up and up. To qualify for the record book, no players will be able to leave the field, but they will be able to grab a nap on cots, the newspaper reports. Each team will have at least 25 players, with people coming from as far away as Boston and Atlanta. Only 11 are required to be playing at a time.
While getting a spot in the record books is motivation enough, the game has a second purpose; raising money for children's cancer research. Each player was required to raise at least $100 for Kick-it and CureSearch, organizations that fund children's cancer research. But so far, they are well ahead of their goal, and Cummings says $40,000 is a realistic goal.
The game is going on at Linden Park in Naugatuck, and the only thing they really need is a large crowd to help keep them awake.
To entice fans to the park, there is plenty of food and entertainment, including live music, karaoke magic shows and face painting.
If you want to be there for the big moment, the game will break the record Sunday at noon, but they won't stop playing until 9 p.m. on Sunday night. Good luck to the players, and here's to hoping they have comfortable beds waiting for them Sunday night.