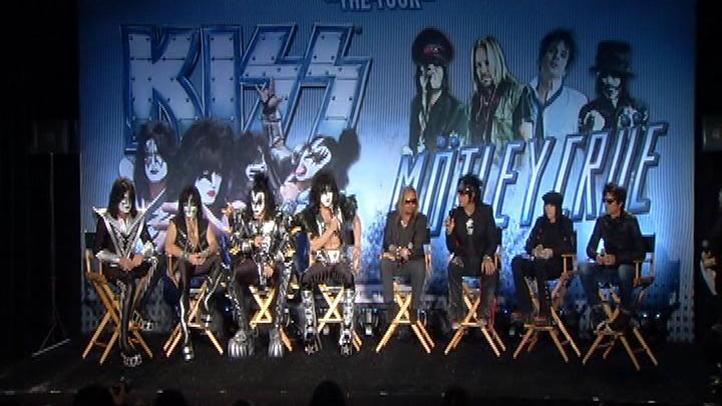 For the first time since touring together in 1982, KISS and Motley Crue are doing it again.
Gene, Paul, Tommy, Eric, Vince, Tommy Lee, Mick and Nikki will all share the stage this summer in Hartford.
The 40-city tour, dubbed "The Tour" of 2012, starts on July 20, and ends right here at the Comcast Theatre on Sept. 23.
Ticket prices range from $30 on the lawn to $151 for a VIP package and they go on sale on Friday, March 23.