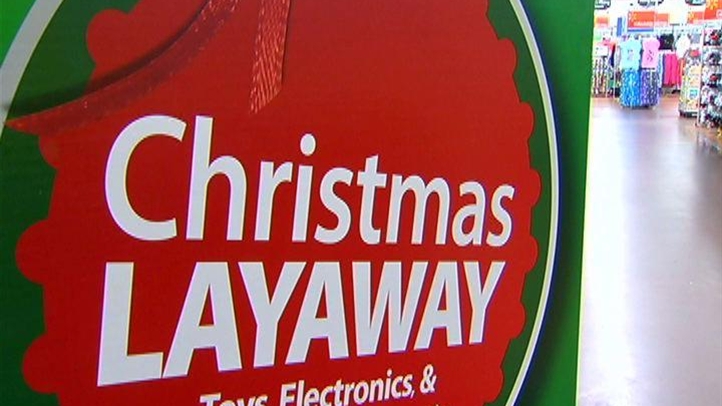 Getting that Christmas list completely crossed off can seem like an impossible task – one that might fast become a strain on your wallet, and even your holiday cheer.
This year, several of the country's largest retailers that have a presence in Connecticut are putting more emphasis on layaway programs to ease the financial stress of big payments.
Walmart, which has about 20 stores in Connecticut, is now allowing shoppers to use layaway for big ticket buys.
Toys "R" Us is doing something new, too, by now allowing customers to put any item on layaway at select area stores, including stores in Buckland Hills, Milford, North Haven, Waterbury, Waterford, West Hartford. There are also few limits at Kmart, and none at appliance and electronics store P.C. Richard & Son.
But that doesn't mean layaway is always free.
Kmart, Walmart, and Toys "R" Us all charge at least a $5 sign-up fee to use layaway, but there's no initial fee at P.C. Richard's.
Still, all stores require a down payment, usually 10 percent of the total purchase price. At Toys "R" Us, it's 20 percent.
There might also be cancellation fees if you change your mind. Most of those start at $10. And after all that, what if an item goes on sale? Kmart and Toys "R" Us give you a window of time of between one and two weeks to ask for a price adjustment.
P.C. Richard's will do it anytime, but again it's on the customer to ask. A Walmart spokesperson said the company automatically adjusts the price.
"I think it's a big convenience, the whole layaway thing, so the fee is not even a problem," said Ivonne Davila, a Connecticut mom.
"We pretty much know what our fees are going to be, if there are any. And usually if they're too steep, we won't bother because the layaway isn't worth it to start charging fees," added Roger Roy, of Southington.
So why is layaway back and bigger than ever? For moms like Davila, who are tight on time and money, it can simply mean getting through the holidays.

"I have four kids, so if I start early and get some things in, take some things out, it'll give me a better chance that when Christmas comes, I'll be all set and I'm not going crazy," Davila said.
What people are putting on layaway appears to be changing, too.

"People are buying some of the basics. We're seeing a lot of underwear, socks. It's a back to basics year," Tim Eukers, manager of the Kmart in Cromwell, said.
If you miss a payment, your item will likely be put back on the sales shelf minus that cancellation fee. And all the stores we told you about have deadlines to pay for your layaway items.
Walmart expects payments in full by Dec. 16, Toys "R" Us by Dec. 4, and P. C. Richard's gives you until Christmas.
At Kmart, you sign up for 8 to 12 week contract cycles.