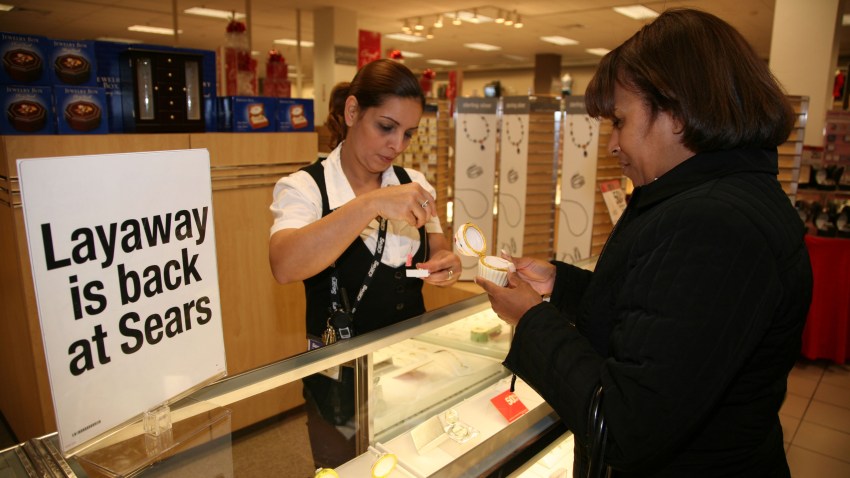 With the days of yelling "charge it" long gone, savvy consumer are opting for an old staple, especially now: layaway.
Once popular during the Great Depression, layaway programs are financing agreements in which retailers, hold merchandise for customers until they have finished paying in installments, without incurring interest.
Due to the economic recession, declining consumer spending and concerns over the availability of credit, many retailers are offering the service again. The payment plan so popular that Kmart is even offering an online layaway feature this holiday season. According to the Web site, customers can find, hold and make installment payments for the items they want to pick up in-store.
"Layaways help consumers stay within their means, the same way as some people have moved from using a credit card to using a debit card. The idea is: if you don't have the money on hand, you can't spend it," Paulette Scarpetti, president of the Connecticut Better Business Bureau, said.
And for larger-ticket items like bikes, cribs and even swimming pools, Toys R Us is offering the payment option too. Customers can put a variety of items on hold and make a series of payments until the item is paid in full.
But before you give the programs a try, Howard Schwartz from the Connecticut Better Business Bureau has some questions you should ask.
What happens if the item goes on sale after I have begun layaway payments?
How much do I have to put down?
Are there additional fees?
How much time do I have to pay off the item?
And you might be surprised to find out that other retailers are also offering the option: Walmart, Best Buy, Home Depot, Marshalls, Burlington Coat Factory, Sears and TJ Maxx.
Schwartz goes on to say "if consumers don't have this option, then they might keep pulling back from seasonal , discretionary spending because of credit card burdens."