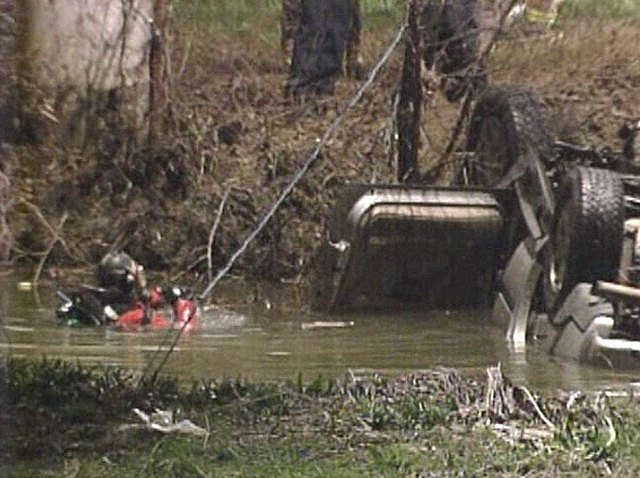 Stratford Police are investigating after finding the body of Garrett Moss-Grimes, 22, of Stratford, in a submerged car on Thursday night.
The car was discovered at 6 p.m. in the Housatonic River by Outriggers Restaurant on Broad Street after a boat on the river hit the car with its propeller.
Dive teams pulled the car from the water and found the body inside.
Police Capt. Kenneth Bakalar told the Connecticut Post that investigators are treating the case as an untimely death and it appears to be an accident. He says there are no signs of foul play and no indications that it's a suicide.
Copyright AP - Associated Press