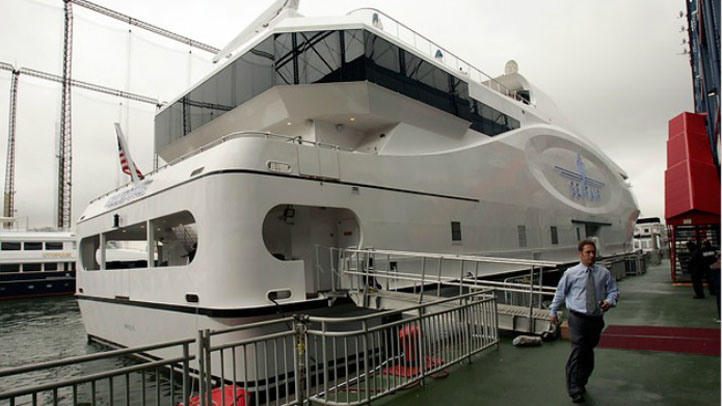 Throw on your salmon pants, slip on your Sperry's and put your pinkies up when you head to Greenwich this Memorial Day Weekend and step onto a 228-foot megayacht.
SeaFair, the world's first mobile megayacht venue, is returning to the Delamar Greenwich Harbor.
From Friday, May 25 through Monday, May 28, you can check out the $40 million dollar vessel and the new spring edition of Art Greenwich 2012.
The exhibit will feature works from more than 25 international galleries like Andy Warhol, James Rosenquist, Tom Wesselmann, Roy Lichtenstein and Jim Dine will showcase their paintings, photography, sculpture and videos.
The recreational ship will be docked at 500 Steamboat Road. Day of tickets sell for $15 online or $20 at the door.