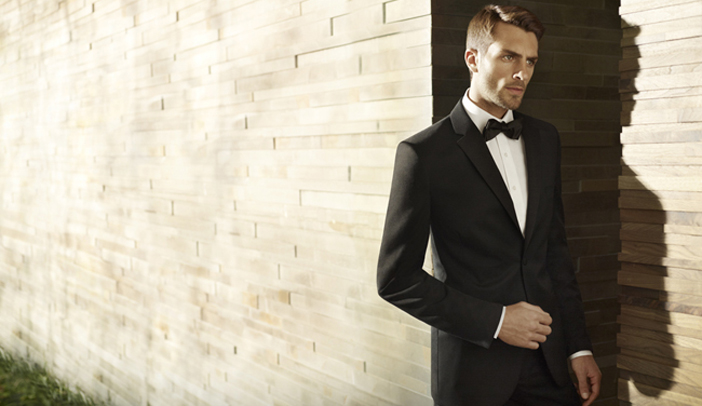 Yes, a wedding day should be all about the bride and what she is wearing, but it's important to make sure the groom looks good too.
The biggest trend for grooms in 2012 is a highly-tailored tuxedo, according to Joe Ghamo of JT Ghamo Tuxedo and Formal Wear in Hartford. The jacket and pants are fitted and have a tighter silhouette. Lapels have shrunk, and skinny long ties are in, said Ghamo.
Bow ties are a big hit for Connecticut grooms as well.
Suits are more common than tuxedos for destination weddings, but that trend is fading, according to Ghamo. Men are not wearing bright colors anymore, choosing to go with subdued and natural colors.
The classic black tuxedo has been, and continues to be, the go-to choice. Brown tuxedos were hot a few years ago, but have recently been replaced by steel gray.
"Take a step forward and reminisce 10 years from now. Do you want to be that guy who doesn't like what they wore? Keep it elegant and classy, you can't go wrong," Ghamo said.