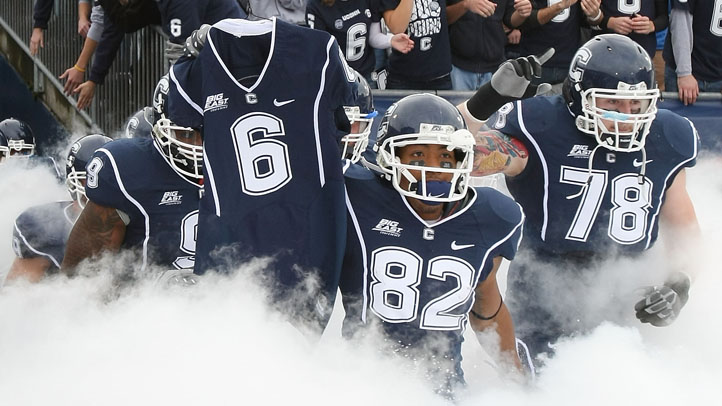 It's been almost a year and a half since UConn football player Jasper Howard died from stab wounds suffered during a fight at an on-campus dance hours after a Huskies homecoming victory. More than 1,700 people attended Howard's funeral and in the months since his death, players -- on the Huskies and elsewhere -- have honored him.

Then-Rutgers wide receiver Tim Brown scored the winning touchdown in an Oct. 31, 2009 game dedicated to his childhood friend. That same month Howard's high school teammate, then-Clemson cornerback Chris Chancellor wore No. 6, Howard's number, as a tribute to his fallen friend.

"I thought I got to do something to honor Jazz because he had the opportunity to get up out of Miami and go somewhere and do something with his life," Chancellor said at the time.

And when the Huskies faced Oklahoma in Fiesta Bowl earlier this year, UConn wide receiver Kashif Moore, who was with Howard on the night he died, also donned a No. 6 jersey. But Moore, who usually wears 82, has decided to make the switch permanent for his final season in Storrs.

"I asked Coach [Paul] Pasqualoni about the number and I told him that I would want to wear it," Moore told the Hartford Courant's Desmond Connor. "I also told my wide receiver coach [Matt Cersosimo] that's what I wanted to do - just end off my career at UConn wearing the No.6 in memory of Jazz and try to honor him the best way I can wearing his number."

Moore led the team with four touchdown receptions last season, and caught 36 passes for 482 yards. But he will probably be best remembered for paying homage to his friend.