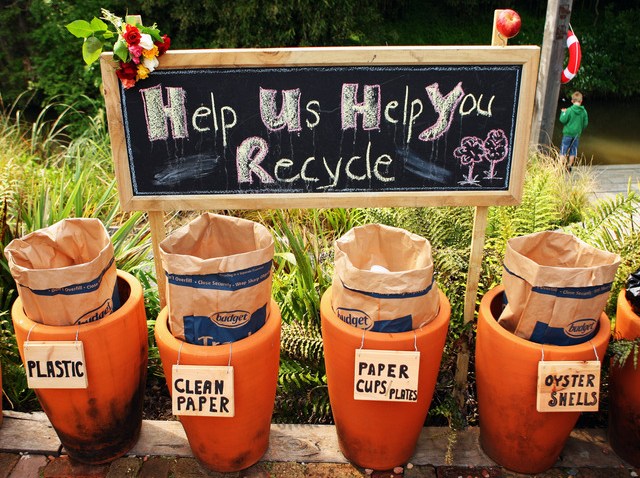 BATTERIES, NOT NECESSARY... We here at Want This are just good old fashioned girls. (Well, maybe not so much.) But we certainly do love the written word -- even more so when it comes on Brookstone's new EcoPad. The concept is reminiscent of our childhood Magna Doodles, but the EcoPad shows your obviously more matured taste with a wood grain finish and digital time and date readers built in. Plus, for only $25, we can feel good about all the paper we'll be saving (of both the monetary and stationary kinds.)
WOOF IF YOU'RE WHOLESOME... We can't remember the last time our pooch told us he preferred a more eco-friendly environment, but we can only assume those have always been his natural intentions. That's why we grabbed a his berber fleece lined doggy bed from OllyDog's Eco collection. Each bed is stuffed with recycled polyester, for a warm and cushy pillow for man's best friend. Find the Eco collection by OllyDog at REI in West Hartford for 50 percent or more for a limited time.
MR. BUBBLE.. YOU'RE THE ONE.... Green blogger, Danny Seo, is one of our daily clicks. We just can't get enough of his tips and tricks for a more eco-centric lifestyle and now we can't get enough of his own collection of certified organic bath and beauty products, Wholearth. We are partial to his Certified Organic Body Wash in Grateful Planet, a frothing fruity gel that leaves us feeling satisfied and clean. Order online for $22.