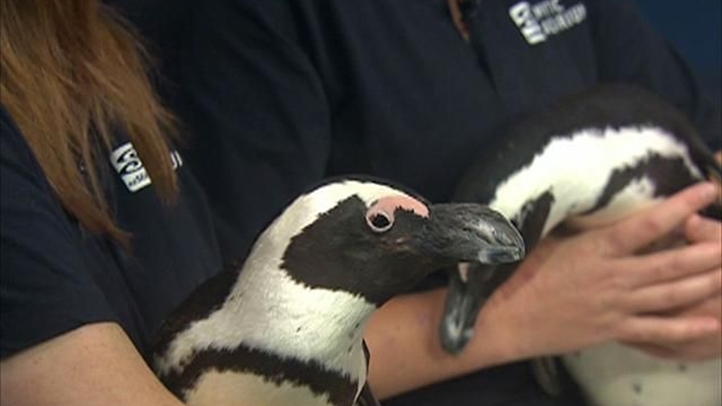 It's not everyday that you get to play with penguins!
That's why Mystic Aquarium is hoping you'll come and celebrate the African penguin on Saturday, Oct. 8.
The aquarium is inviting guests to see the penguin feedings, meet the penguin trainers and even watch penguins paint.
You can learn how oil spills affect penguins and what is being done to clean and rehabilitate the birds.
And the birds will even practice racing for the 5th Annual Penguin Run/Walk. That event is on Saturday, Oct. 15. You can pick from the 5K run, the 2-mile walk or the kids race.