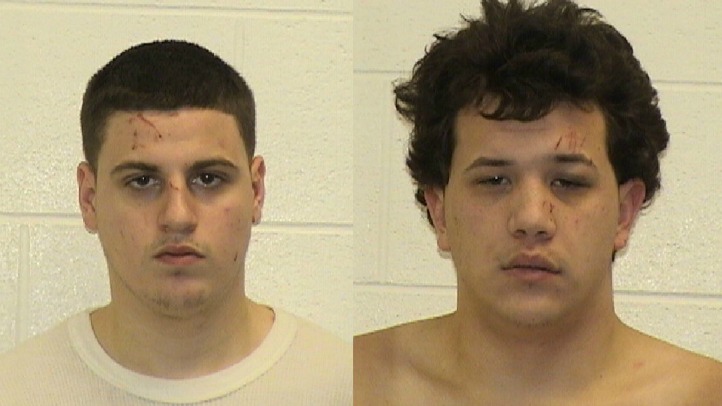 A 24-year-old Stratford man who fell out of a four-story window last week has died.
Salamon Martinez fell through the window of multifamily houseat 8 Pond Street at 2:27 a.m. on Jan. 16 during a fight over a game of beer pong.
Martinez was found on the ground suffering from serious head and body injuries, police said. He was taken to Waterbury Hospital in critical condition at the time.
Family said one side of Martinez's face and all of his ribs were broken.
Paul Butler, who was playing beer pong at the party, said tensions began to rise. Trash talk grew to shoving and things got out of control.
"I got hit with a bottle and my face swelled up," said Bulter. He says his best friend, Sal Martinez ran to his defense when the unthinkable happened.
Sal crashed through the four-story window, falling to the pavement below. He suffered severe brain damage. Over the last ten days, Martinez fought for his life and succumbed to those injuries Saturday morning.
Martinez's friends remember him as a great father to his 4-year-old daughter and a loyal friend.
"He loved his daughter, he loved everybody. He was just a teddy bear," Butler said.
On Jan. 17, police arrested Matthew Chandler and Kyle Gonzalez, both 20, in connection with Martinez's injuries. Both men are charged with assault in the first-degree and conspiracy to a second assault at the house. Naugatuck police continue to investigate and said charges could be upgraded because of Martinez's death.
Chandler and Gonzalez are being held on $500,000 bonds.