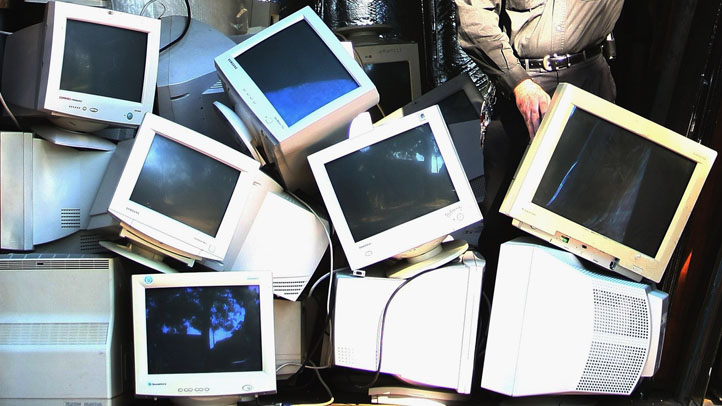 Don't throw out your old electronics - recycle them!
Don't miss the NBC Connecticut Electronics Recycling Drive... sponsored by Paine's Recycling and Rubbish Removal.
It's Saturday, April 23rd from 9 am to noon at Dr. Energy Saver - 28 Progress Avenue in Seymour and NBC Connecticut - 1422 New Britain Avenue in West Hartford.
Recycle your unwanted home electronics and get rid of them in a responsible way to help the environment. (No businesses, please.)
Below is a complete list of accepted items.
| | | |
| --- | --- | --- |
| Answering Machines | Laptops | Stereos |
| CD & DVD Players | Modems | Tape Players |
| Cell Phones | Pagers | Telephones |
| Computers & Equipment | Printers | Televisions |
| Copiers & Duplicators | Printed Circuit Board | Testing Equipment |
| Electric Typewriters | Radios | Transparency Makers |
| Fax Machines | Remote Controls | VCRs |
| Hard Drives | | |