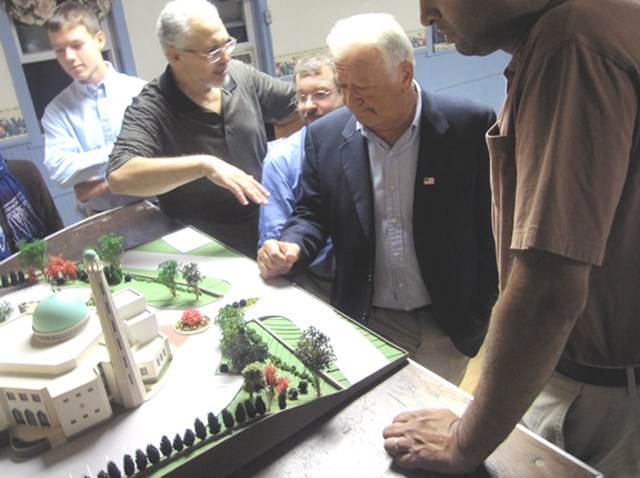 There has been some anti-Islamic sentiment about plans to build a mosque and community center in a Norwalk, including a threatening phone call to one member of the center, but most critics appear genuinely concerned about potential parking and traffic problems.
The Al Madany Islamic Center of Norwalk worships in a home now and organizers want to build the 2,700-square-foot mosque and community center on Fillow Street, the Stamford Advocate reports.
The proposal comes as plans for a mosque near Ground Zero has met fierce opposition.
Many neighbors have said that the streets aren't wide enough to handle traffic and parking for the center.
A representative of Al Madany told The Advocate of Stamford that website news stories about the mosque have generated some racist comments online, as well as the threatening phone call.
""I think it was someone who, for lack of a better word, was a crackpot," Farhan Memon, a Al Madany congregation member, told the Advocate. "But it points to the fact that when we have issues like this come up, both locally as well as generally in the country, there are people who go over the line."

Organizers are looking for approval from the Norwalk planning and zoning commission, which holding a public hearing Wednesday.
Follow us on Twitter @NBCConnecticut, on Facebook, and sign up for breaking news SMS alerts on your phone by texting "CTBREAKING" to 622669.
Copyright AP - Associated Press