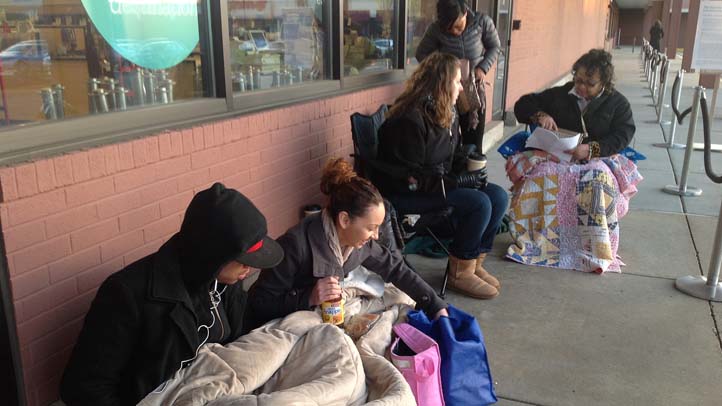 Nordstrom Rack opened in Farmington on Thursday at 9 a.m. and close to 1,000 people were there for the grand opening.
Part of opening day was the chance to win a $2,000 "Race Through the Rack" shopping spree and Sean Keating, of West Hartford, was the lucky winner.
"I never win stuff like this," he said.
He had 90 seconds to race through the store and select up to $2,000 in merchandise.
"I need a suit. That's the first think I thought about. I grabbed like 10 of them," Keating said.
(The store posted a full video of a shopper racing through the store in Alpharetta, Georgia, so you can see what kind of experience Keating had here.)
The store opened with 25,000 pairs of shoes, more than 1,000 handbags, 2,000 men's ties and more.
If you could not make it for the grand opening, you're not out of luck.
The store will have "genius deals" in the afternoon and evening too, according to a response they gave one fan on Facebook.
Nordstrom is located at West Farm Shopping Center in Farmington, about a quarter mile south of the full-line Nordstrom store at Westfarms Mall. (Some of you might know it better as the former Linens N Things site.)
If you're not familiar with Nordstrom Rack, it's the discount division of the high-end retailer, where you can get merchandise at 50 to 60 percent off Nordstrom's original prices.
If shoes and accessories are your weakness, you're in luck. Nordstrom Rack carries many of the brands you find in Nordstrom stores for 30 to 70 percent off. Some of the items are specially bought for Nordstrom Rack.

This is the first Nordstrom Rack to open in the state.