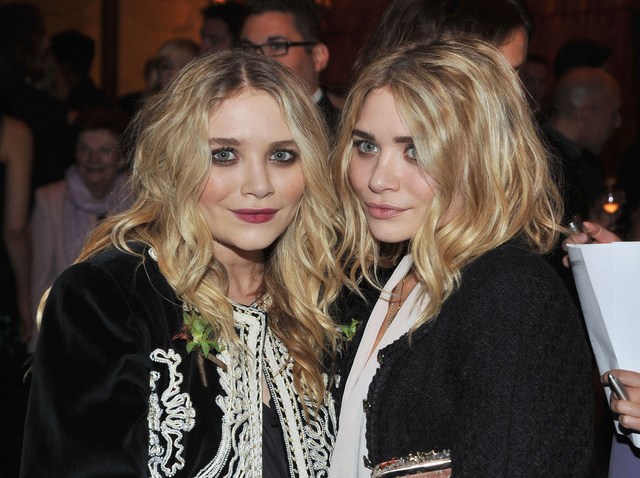 Fashion collaboration lovers everywhere, rejoice, because we hit the jackpot. The Olsen twins are the latest to jump the discount retailer bandwagon and have launched their new line for JC Penney's, Olsenboye. A treat truck stocked full of cupcakes and the collection (talk about buyer incentive) scanned the streets of Manhattan yesterday previewing the debut on November 6.

We were hoping for a happy medium of The Row and Elizabeth and James mixed with a little more polyester and spandex, but from what we've seen so far, no such luck. The collection will be "delivering trend-based fashion at affordable prices," according to Ashley Olsen, and that seems to be what was delivered. Skinny jeans, flannels and over-sized label-laden T's are flaunted by the "relatable teen characters" on the brand's teaser video site.
Regardless, it's a complimentary collection for an overlooked department store that also boasts an adorable collection from Charlotte Ronson and an in-house Sephora.

We don't love all of it, but we are rather fond of the featured leather brogues and mini cross-body saddle bags.
Other than that, the brand lacks the pleats and pretty along with edgy and always slim silhouettes that we love from the higher-end Olsen-driven designs. The full launch will happen in Spring 2010, so we're hoping for a more Olsen-esque collection once the word gets out.

Find online and in select stores starting November 6.