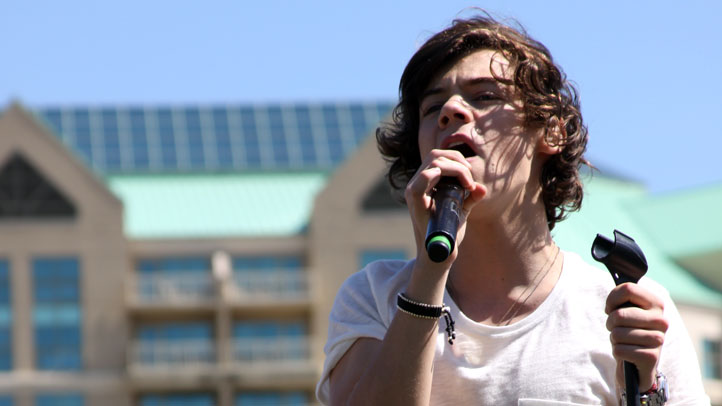 One Direction is heading back to Connecticut in December and the show has been mover to a better time for their teenage fans.
The British boy band was scheduled to perform at Mohegan Sun on Dec. 2 at 7:30 p.m., but the show has been been moved to Nov. 30 at 7:30 p.m.
Tickets sales start June 16, as previously scheduled.
Last month, it only took 20 minutes for tickets to sell out and several dads ran in heels to compete for seats at the show.
Tickets will sell for $69.50, $54.50 and $39.50, according to the Mohegan Sun's calendar posted online.
On the first day tickets are available, the box office might only accept player's club points as payment.
If you wish to use other forms of payments, log onto ticketmaster.com, call Ticketmaster at 1-800-745-3000 or visit a local Ticketmaster outlet.