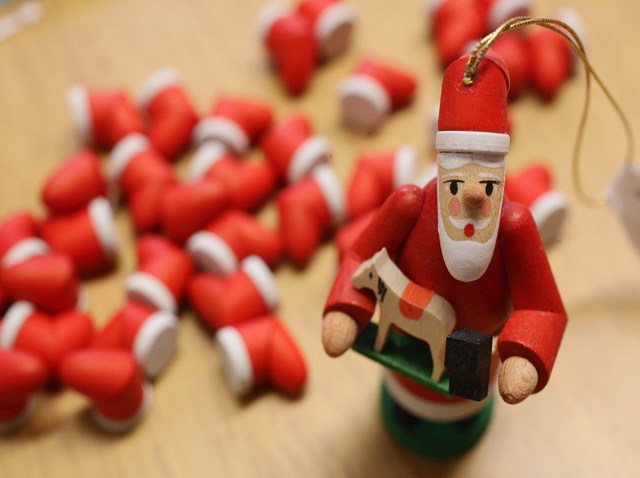 TODDLER TOP DESIGN... Baby's First Christmas can now be celebrated via design guru, Jonathan Adler, and his chic (but still cute) porcelain animal ornaments. We found the variety of animal companions at Nordstrom for only $24 each - perfect for the parents to be in your life. Rubber ducky and the Disney gang is theoretically toast this year.

SOMETHING BLUE... Perhaps it'll give that certain someone a nudge in the right direction (or will be horribly depressing to look at from 10 a.m. December 25, onward) - but either way, the Tiffany Blue Box Ornament will look ever so lovely hanging on the tree. Made with bone china (just as the Tiffany gods intended) in the signature robin's egg blue, the petite box hangs from a crimson ribbon for just a touch of holiday cheer. Find at Tiffany & Co. at West Farms for $75.

FROM DESIGN HOUSE TO YOUR HOUSE... Because wearing Versace this holiday season just isn't enough, the Milan moguls have decided to take over your tree as well. The Versace Arabesque Ball ornament is sure to stand out with their metallic swirled porcelain and silky gold cord. Find at Saks Fifth Avenue, in Stamford and Greenwich, for $150, in orange or green.