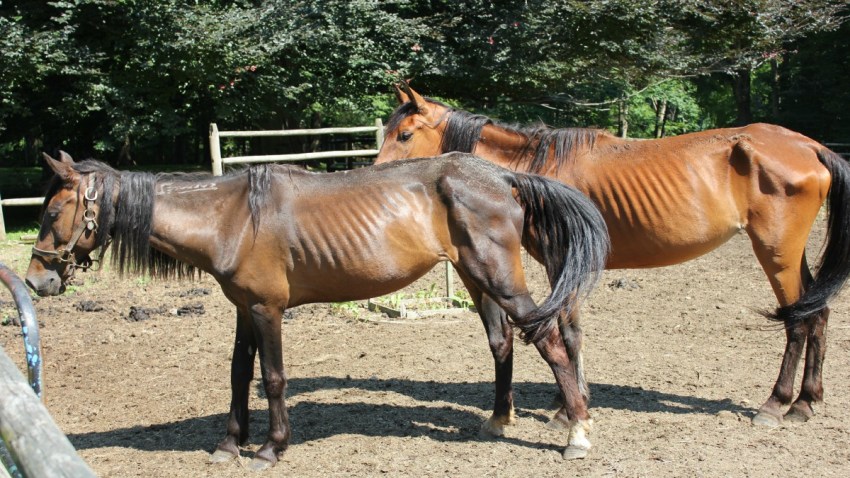 Weeks after two severely emaciated horses were seized from stalls at a Redding home, animal cruelty charges have been filed against the owner.
On July 10, State Animal Control Officers from the Department of Agriculture seized two Mustangs from Lisa Lind-Larsen's Packer Brook home after receiving photos from someone who had been visiting the woman's property.
The mustangs were found living in filthy stalls lined with several inches of manure. The water was dirty and the animals were so underweight that their bones were protruding, according to the state Department of Agriculture. The horses needed immediate veterinary and dental care.
This was not the first time Lind-Larsen, 76, was investigated for possible animal cruelty.
She adopted the horses, Chinook and Cheyenne, from the federal Bureau of Land Management in 2005 and a complaint was filed in 2011 about the horses being underweight, according to state officials. It was resolved when the horses gained weight over a period of several months.
Lind-Larsen turned herself in to Redding police last week after learning of a warrant for her arrest. She was released on a promise to appear and is due in Danbury Superior Court on Aug. 20.
Chinook and Cheyenne are recovering at the Department of Agriculture's Large Animal Rescue and Rehabilitation Facility in Niantic.