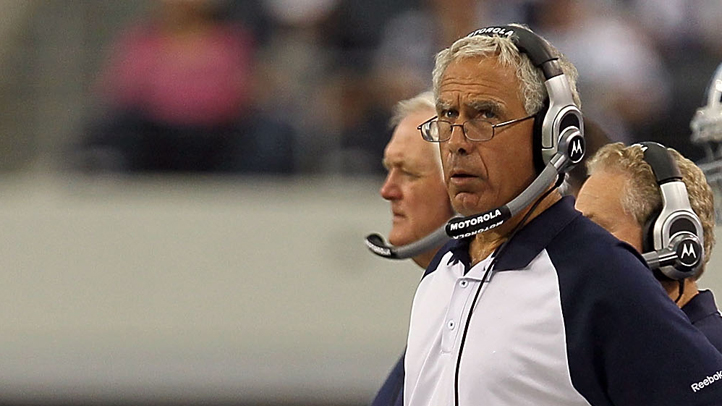 The preseason Big East media poll was released on Tuesday and given our discussions in recent weeks, there weren't any big surprises.
West Virginia was the favorite, followed by Pitt and South Florida and the Huskies finished sixth, behind Syracuse and Cincy, and ahead of Louisville and Rutgers.

But as we mentioned last month, preseason rankings mean absolutely nothing once the season begins.
As former Huskies coach Randy Edsall put it last August, "My reaction is the same as it was last year. Who cares? We don't get excited about preseason polls. It's all about what you do on the field."

So while it gives us something to talk about until there's actual football, in the scheme of things, these polls don't mean a thing. But we already knew that (and yet it didn't keep us from looking).

In news that affects both the football team and the University of Connecticut, coach Paul Pasqualoni, who's barely seven months into his new job, has thrown his support behind embattled athletic director Jeff Hathaway.
Last week, reports suggested that the university was looking to buy out Hathaway's contract, and basketball coach Jim Calhoun has occasionally butted heads with Hathaway.

Well, Hathaway's tenure at UConn might be nearing its end, but he has a friend in Pasqualoni. According to the Norwich Bulletin's Joe Perez, Pasqualoni, during his opening remarks at the Big East Media Day, thanked Hathaway for his support since taking over the Huskies head coaching job.

That said, he won't let university politics prevent him from doing what he has hired to do.

"Jeff and I have talked about (Hathaway's situation)," Pasqualoni said. "We both agree that my job right now is the football season; his job is to be the athletic director at the University of Connecticut. I'm going to do my job, that's why I was hired. That's the most critical thing I can do. I can't be sidetracked or distracted with anything else."

Which means finishing better than sixth in the Big East.