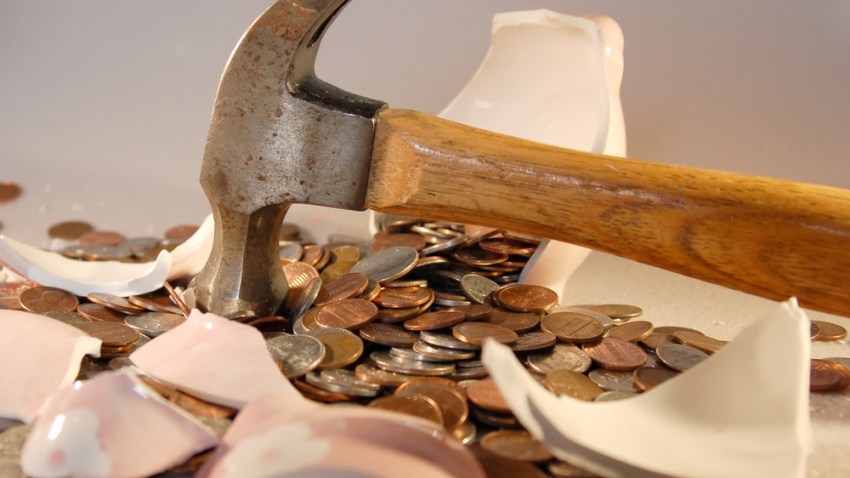 If you want to teach your children to save money, there's no need to use a piggy bank any longer. A Connecticut entrepreneur's new website is teaching kids to be mini money managers.

The website, ThreeJars.com, and it lets kids divide their allowance among three jars: a save jar, a spend jar, and a share jar for donations to charities.

Founder Anton Simunovic, a father of six from Westport, is banking on it becoming the latest craze in teaching children to be penny wise.

"If you really want children to learn to be responsible with money, it's important that they have that hands on experience with it, make their own decisions," said Simunovic.

ThreeJars.com is not a bank. Parents hold all the cash and decide how much allowance their children will get. From there, the site tracks how the children decide to split up their money.

To earn extra cash, kids can do extra projects that are approved by their parents. They can also invest their money to earn even more, if parents give the okay.

If kids decide to spend their money or share it, parents must give a thumbs up before their credit card will be charged.

Simunovic's three oldest children are among the site's biggest fans.

"You're definitely going to learn how to be more responsible with your money," said Keiran, 11.

"A great way to give to other people in need, and animals, and give a bit to yourself," said Anay, 9.

"I learned how to invest my money," said Ava, 7.

The idea is to teach children lifelong lessons about money so they learn to avoid a cash or credit crunch in the future. "It's very hard to encourage the idea of real saving, not saving for the short term," said Simunovic.

The website debuted in September, contains no advertisements, and costs $30 a year, per family.