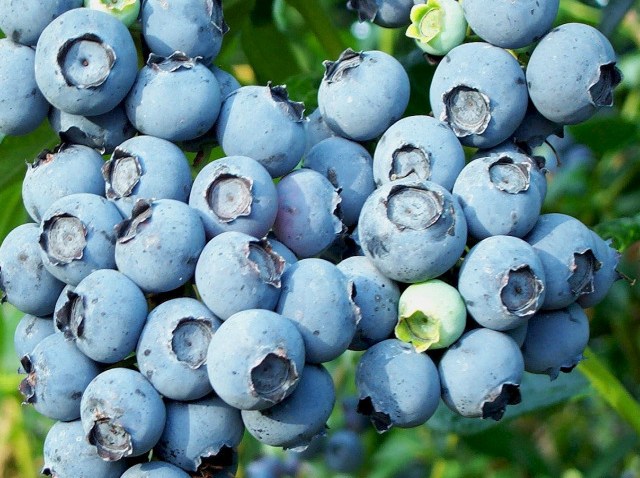 At Evergreen Berry Farm in Watertown the blueberries are prime for picking.
"You're right out in nature and it can't be any fresher from right out in the bush," said Betty Riesbeck of Litchfield.
Betty Riesbeck is making a tradition of picking berries and headed out to the farm with her husband, daughter and grandchildren.
This is exactly what Bob Alex envisioned when he bought this property back in 1979.
"It's something families can do together and today there's not enough things that grandma and (a) little child can do together. and this is one thing we can do to get people out," said Alex.
There's a lot of ground to cover at Evergreen: eight acres of blueberries, two acres of raspberries and a small patch of blackberries.
This year Mother Nature delivered an early crop.
"It warmed up very early in April it got the whole season ahead of schedule by at least two weeks some crops almost three weeks."
So the season will only last another couple weeks. Another problem for this farmer is the birds.
"That's what can decimate a blueberry crop in short order," said Alex.
But besides blueberries, another mainstay on this farm is Zeke, a falcon trained to move out the flocks. As a result of that watch bird, the bushes remain full of berries.
"There's more than enough blueberry bushes," said Suzanne Barlow of Barkhamsted.
"Here you just grab a handful and it's quick picking," said Karen Scribe of Southbury.
"Delicious, they're exceptionally sweet this year," said Riesbeck.
"It's just fun to do and my sister and me love blueberries and we could sit down and eat a whole bag in a sitting," said 13-year-old Travis Capanelli of Torrington.