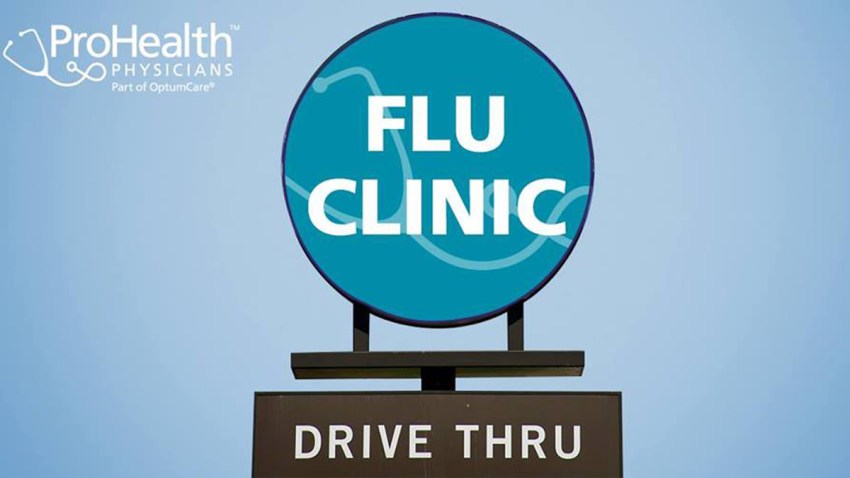 The last flu season was more severe than usual—the worst in almost a decade. With this year's flu season just beginning, it is important to get your flu shot now.
NBC Connecticut is connecting you to a flu shot clinic of a different kind. Join ProHealth Physicians at a free drive-thru flu shot clinic on Saturday, Oct. 20, 2018, located at 3 Farm Glen Blvd in Farmington, Conn. from 1 p.m. until 5 p.m.
In this innovative approach, you can receive a flu shot without ever leaving your vehicle. Appointments and registration is mandatory. Only 300 flu shots are available and you must be 18 years or older to participate. No insurance is necessary. Call 1-855-CTMD-411 to reserve your free flu shot.
RSVP's are open, call now! You have until Friday, Oct. 19, 2018 to make your registration, or until appointments are full.