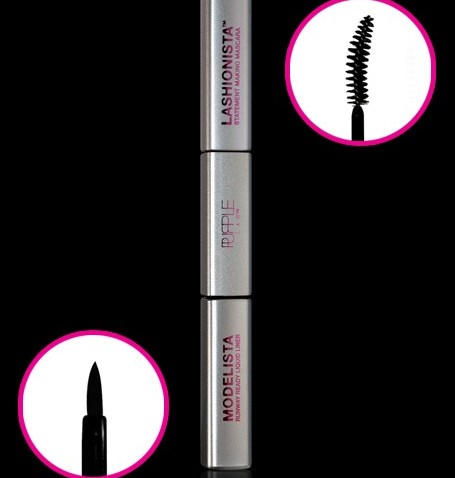 MASACARA TO THE RESCUE: We've shown our love for social media and makeup maven, Karen Robinovitz, but this time she's just gone too far. First, she creates a multi-tasking lip gloss that plumps and comes laced with natural appetite suppressant hoodia to keep snacking at bay and now she's introducing five brand new miracle worker products just in time for her HSN debut that have all made our absolute - no questions asked - must-have list.

Our favorite from the batch was the Lashionista/Modelista duo - a diamond (yes, diamond) dust-infused tubing mascara and liquid liner set. In true multi-tasking form, Lashionista comes packed with Myristoyl Pentapeptide-17, the non-prescription alternative to Latisse, for the promise of lash growth and stimulation and plenty of hydrating agents, like Vitamin B3 and Glycerin to keep your smokey eyes refreshed.

BUY IT: Pre-order online from Purple Lab NYC or watch next month to order from HSN.com for $32.50.