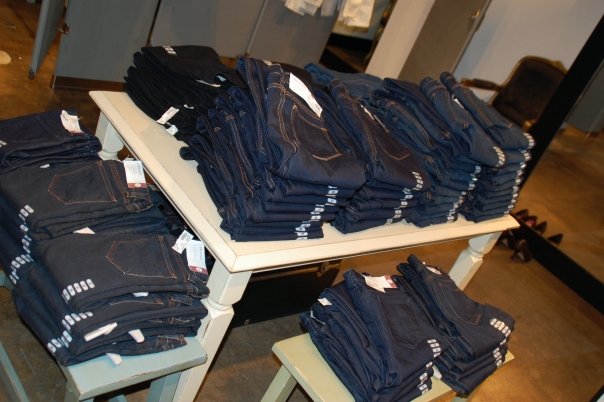 DOUBLE DUTY: Now that Spring cleaning's on the table, we guess we should finally say goodbye to all those unfortunate (and occasionally expensive) missteps in our denim career:

Farewell, high-waist bell bottoms.
So long, wide-leg trousers.
Au revoir, "what were we thinking" clam-diggers.

But don't bring all that denim to the dumpster just yet. Instead, donate them to National Jean Company's Spring Jean Swap where you can trade in your old flares for a discount a brand new pair from their luxurious (and plentiful) denim library. One pair gets you 15 percent off a new pair and two pairs gives you 25 percent off the purchase of two or more. The donated denim will find new homes are area shelters and you get your choice of J Brand, Current/Elliot, 7 for All Mankind and more.

BUY IT: To donate and shop visit National Jean Company in Blue Back Square, West Hartford, from Thursday, the 4th through Sunday, the 7th.