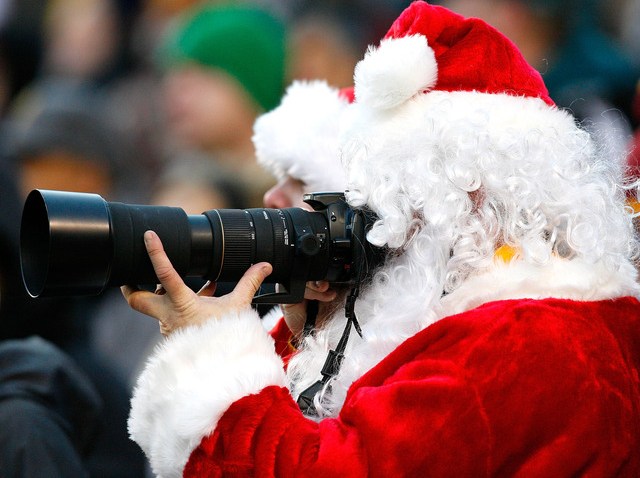 SANTA BABY... Are you ready for the holiday season? No? Neither are we. But Westfarms is, as you might have noticed from Santa's live-in snow-globe erected in the center court of the mall as early as last week. We might be the only ones already creating spreadsheets of our wish lists but we're sure the younger crowd has been plotting since December 26, 2008. Santa made his big stage debut November 6, along with all his animatronic friends from The Polar Express at the Westfarms Mall and will be available through the 24th for pictures and promises that mom and dad better try to keep.
TEAM SPIRIT... This weekend is Rugby Ralph Lauren's Insider Sale. This means up to 50 percent off the fall collection. Enough to stock our winter wardrobe with tartan plaids, collegiate embellishments, and school boy blazers for months to come. Also, there's 25 percent off classic favorites, including the Make Your Own collection, like the Skinny Oxford which weighs in under $50 after the discount. The sale is only through Monday, so stop in the Greenwich and New Canaan stores or shop online.

SILK STOCKINGS... We're all for recycling your summer frocks and incorporating them into your fall and winter wardrobes but daily wear and tear on tights doesn't get you too far. We are in constant need of replacements through spills (falls) and more spills (literally, spills) so we're totally psyched about American Apparel's online hosiery and sock sale through November 25. Enter code: SOCKDEAL at checkout to receive 30 percent off all men's, women's and kid's styles.

SEPHORA'S WORST NIGHTMARE... Forever 21 might get flack for the occasional blatant rip off design, but we still love them. And despite our better bargain hunting judgment, we can't wait for their new cosmetics line, Love & Beauty to be released. They've leaked a smattering of pictures and vague descriptions of the brand, but were keeping it under wraps until this Sunday, 11/8 -- and now we're told they're offering 10 percent off the collection for the first few days following the release.