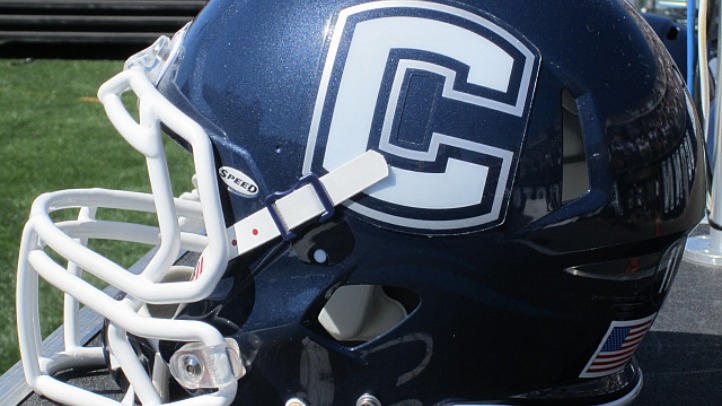 It was a Huskies career that never really got started but after transferring from USC and logging just 36 carries in two seasons -- including eight in 2011 -- running back D.J. Shoemate's college career is over. The California native suffered a shoulder injury during the Iowa State game last season, underwent surgery last week and the official prognosis was announced on Tuesday though Shoemate new his fate well before that.

"I'm pretty easy about it and I've come to the realization," Shoemate said via the Hartford Courant's Desmond Conner. "I've known for a couple of weeks now – maybe a month – that my college career as a football player would come to an end. I have a lot of peace in knowing that I will be getting my degree this spring and walking in the ceremony in May. I know I'm capable of many other things outside of playing football so…"
Shoemate said the injury occurred on Sept. 16 in a loss to the Cyclones.
"The shoulder actually popped out in the Iowa State game. I separated and dislocated my shoulder on the play before Scotty [McCummings] scored on the goal line. I remember my shoulder was actually out of the socket when I was going through a play-fake from Scotty."

Head coach Paul Pasqualoni, who admitted last week that Shoemate's career could hang in the balance with the injury, spoke glowingly of the running back.

"He's a great kid," he said. "We just scoped it and it's the recommendation of the medical staff, the sports medicine training staff, that he not play for fear of down the road problems. He's in good position to get his degree. So he'll get his degree. He's very disappointed obviously. This is not easy for him. He's going to finish out the week with us. He will be on one of the teams."

Shoemate said he plans to return to California but has aspirations of working for in front of the camera talking about sports.
"Being around football and being a highly-recruited athlete an early age I had an opportunity to get the training of answering questions, doing interviews, being on camera ….I enjoyed it."

The Huskies had high hopes for Shoemate when he transferred from Southern Cal but they never materialized. But that led to Lyle McCombs getting a chance last season and he ended up earning freshman All-American honors and was UConn's best offensive player.