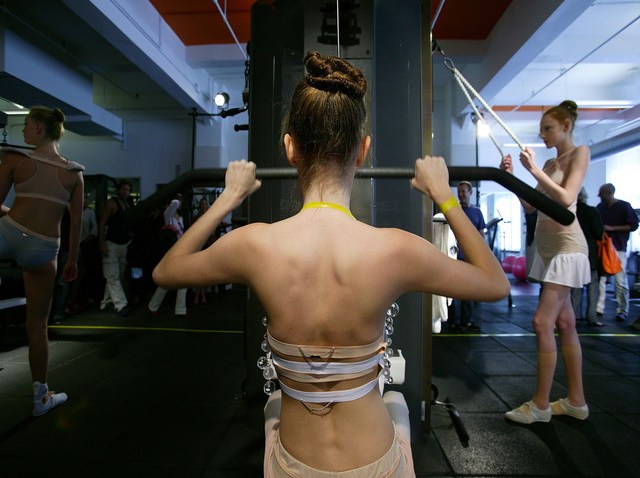 YOU GO YOGI: We've acquired enough pairs of fold-over spandex yoga pants through college to last us a lifetime but we just can't get enough. Luckily girls at Wish List are up to their eyeballs in these co-ed favorites in a plethora of styles and brands. We like the flirty Mesh Ruffle Pants from So Low, with a peeping Tom layer of hot pink that hits at the hip. Find them and plenty of others from Hard Tail and LA Made at Wish List in Westport and New Haven for under $60.

RUN LUCY RUN: Lucy won't give us an excuse to not work out in frigid temps. The Lucy Tech Skull Cap is made especially for running in the cold, with odor-inhibiting, moisture-wicking, shape resilient fleece, in bright fuchsia to will set you apart from the pavement. And just an added bonus, Lucy snuck in a ponytail opening in the back, so your tresses can peek through. Find at Lucy in Blue Back Square for $24, where currently all Cold Weather Accessories are 25 percent off.

VERY SWEATY, WE MEAN, SEXY: Sure, we scoffed (and snickered) at Victoria's Secret's attempt to create an athletic apparel line that boasted butts and bust-lines, but that was before we tried it on. The VSX Sport Shape & Lift Leggings are the best thing next to Spanx when you're feeling a little out of touch (and shape) when re-visiting the gym. Find your new seamless stretchy best friend at Victoria's Secret in Westfarms Mall or online for $42.