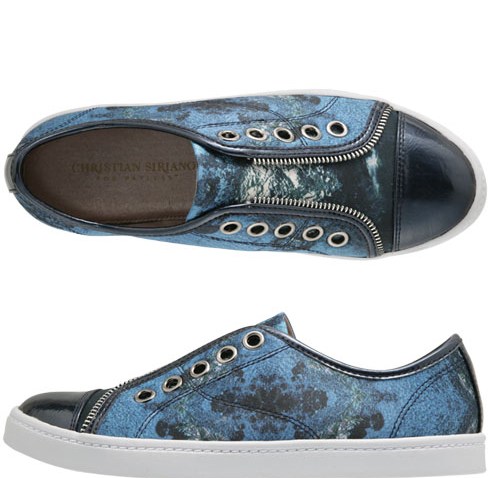 DON'T PAY MORE: We're already drooling over the recently leaked photos of the Spring 2010 Christian Siriano Collection for Payless but not enough to be holding us back from his current in-discount-store line. Our favorite is the Walk It Out Laceless Zip Oxford in marbled shades of blue - flat, yes, but just as fierce as his upcoming collection.

With open-faced zipper edges and a patent navy cap-toe, this funky sneaker is well worth the money. Oh, the money? For $29.99, it doesn't get much better than that.

BUY IT: Find at Payless locations statewide and online.