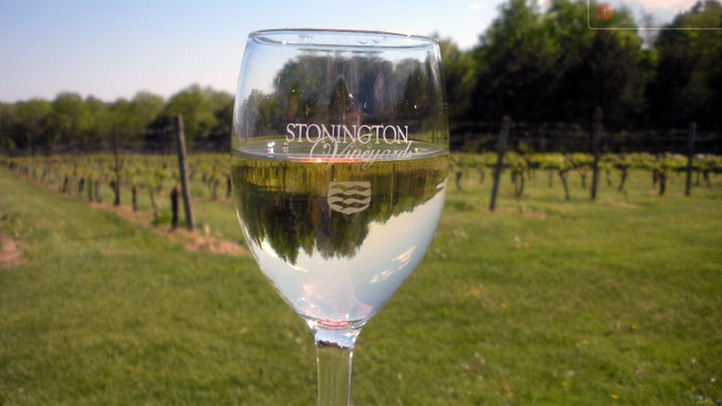 Summer is in full swing in Connecticut and what better way to celebrate than to get out and enjoy the state's robust selection of wineries?
The light, crisp and refreshing grape varieties of summer can be easily paired with the abundant amount of local seafood available during the summer months. Here's a list of some tasting events going on across Connecticut this July.
A Shakespearian Performance of "A Midsummer Night's Dream," July 16 at 4 p.m. – Miranda Vineyards – 42 Ives Road, Goshen
Break out the blanket and picnic basket and bring the entire family out to Goshen to enjoy an evening under the stars, complete with some delicious wine and a performance of Shakespeare's "A Midsummer Night's Dream." This family winery is known for its versatile, award-winning "Woodridge White" – a refreshing blend of both chardonnay and seyval blanc grapes. Tickets are $12 for adults and $6 for children 12 and under, or a family of four for $30.
Stonington 15th Annual Food & Wine Festival, July 16 and 17, 11 a.m. to 5 p.m., Stonington Vineyards, 523 Taugwonk Road, Stonington
Musical guest Dan Stevens and the Fiery Band kick things off while food venues, such as the Kitchen Little, Voodoo Grill, The Pita Spot and many others, continue the celebration in Stonington. Admission is $12 for those 18 or older, free for those under 18. For the over-21 crowd, admission includes a tasting of all Stonington Vineyard wines and a souvenir logo glass.
A New England Clam Bake, July 23 at 6 p.m., Priam Vineyards, 11 Shailor Hill Road, Colchester
An authentic New England clambake feast will be held on the winery's patio. You can watch the sun set over the vineyard and enjoy an amazing selection of wine and fresh seafood from Flanders Fish Market & Restaurant. Tickets are $80 per guest, which includes tax and tip. For reservations call: (860)-739-8866.