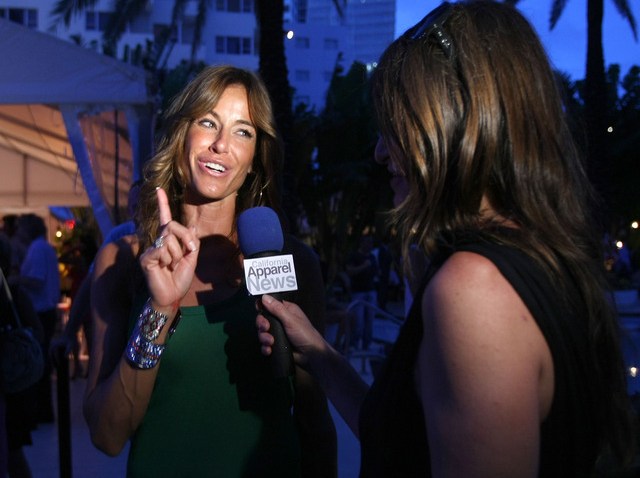 AS SEEN ON TV: While it's up in the air if bad gal Real Housewife, Kelly Bensimon, received the boot from Bravo for next season, her namesake jewelry line did not let one little lawsuit stand in her way of trudging on in the retail world. This time, minus one particularly questionable owl pendant, Bensimon's collection contains an abundance of crystal bling and Native American inspired designs. Buy it now or she'll beat you up. Just kidding... sort of. Find at Scoop NYC in Greenwich (203-422-2251) or Online.

SOLID-TUDE: Tarte, known for making - in our opinion - the most natural looking flush blush out there with their Cheek Stains, is getting even more natural, but in a new way this Fall. Cheek Stain, in case you've been living under a fashionless rock, is a generously-sized solid gel stick that can be smudged, dabbed, or brushed, to your liking, to create a natural, dewy glow with no sticky or streaky after mess. If you've fumbled with Benefit's Benetint, or failed to create the "after glow" effect with cremes and powders, Tarte's Cheek Stain is for you. However, if you're still a skeptic of solid pigment formation, try Tarte's new au natural cheek stains, boasting a plethora of benefits and regulations, including gluten and petro-chemical-free and natural cassis fragrance. Natural Cheek Stain already comes in a sheer berry (Natural Beauty) but is debuting this Fall with Green Siren, a rosey golden apricot. Find Tarte's Natural Cheek Stain ($28) at Sephora in Canton (860-693-8955 ) or Online with 30% for new customers.

NO SWEAT SWEATERS: New Vince sweaters are one of our favorite parts about the changing seasons because bundling up their chunky cashmere and alpaca is just so worth trading in our bikinis for. Their Fall collection doesn't disappoint with our personal must-have, a cocoon cardigan with a wrap-able, tie-able sinfully soft leather belt in lush colors that will make you lust for falling leaves. Flirty, over-sized short sleeves and minimal structure dare you to layer over sweaters and sleeveless, making it a serious competitor for Fall's fur vest. Find them at La Moda in Hamden (203-230-1710) or Fairfield (203-254-2112) for $295.