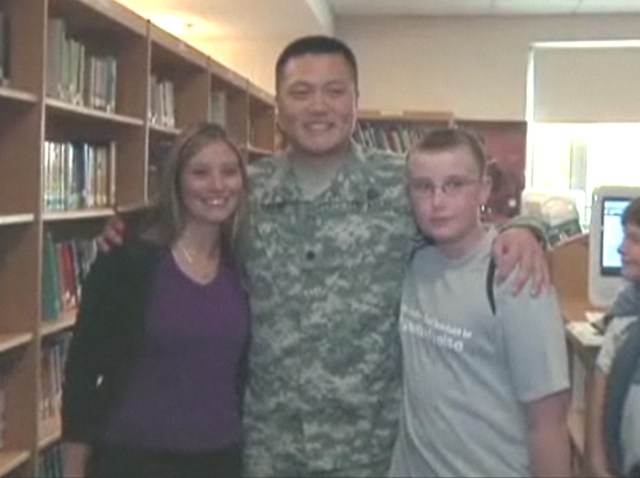 One a week, 25 students of the Middle School of Plainville met to write letters to soldiers serving overseas and to put together care packages.
On Monday afternoon, they received a response better than they ever expected.
Their pen pal, Staff Sgt. Jai Min Yandow, responded to those many letters with a personal visit to the school.
Yandow's sister teaches at the middle school and he has been receiving letters from the students through the Military Mailroom Program.
Every couple weeks, he'd get a folder filled with messages from home, he told the Bristol Press.
On Monday, he made the six-hour trip from upstate New York, where he is finishing college, to meet the people who have been writing.
"It's nice to give back to the kids that spent so much time writing letters and taking their time out of their lives to make us feel a little more comfortable when you're overseas," Yandow said.
The students listened to Yandow for about 30 minutes and he answered their questions.
"He's really cool," 8th grader Kayla Warchol said. "I was at the front and I was just standing their like, he's actually here."
Yandow presented the school a flag that flew over his outpost in Afghanistan.
"I'm thanking you so much for taking the time out of your guys' schedules to write us," Yandow said.