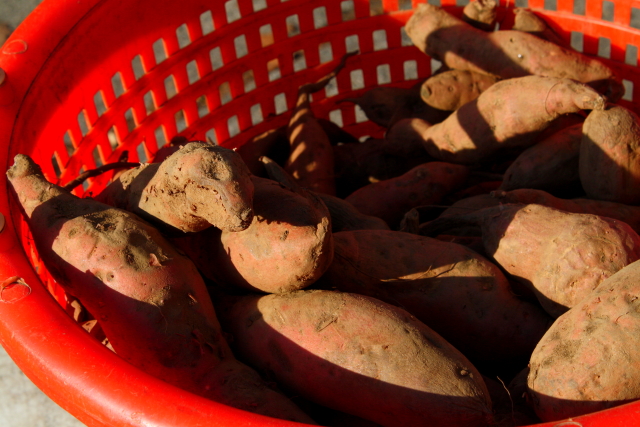 2 Tbsp. Vegetable Oil
1 Cup Onions-small diced
½ tsp. Ground Cumin
½ tsp. Ground Coriander
2 Tbsp. Tomato Paste
¼ tsp. Chipotle Pepper-chopped finely
1 ½ Cups Sweet Potato-peeled, cut into ½" pieces
¾ Cup Peanuts-roasted
2 ½ Cups Chicken or Vegetable Broth
½ Cup Milk-optional
Salt and black pepper to taste
Heat a heavy bottom soup pot on medium high heat. Add the vegetable oil and onions. Cook stirring for about 3 minutes or until softened. Add the cumin, coriander, and tomato paste, and chipotle. Cook for about 1 minute or until aromatic. Add the sweet potatoes, peanuts, and broth. Cover, bring to a boil and reduce to a simmer. Simmer for about 20 minutes or until the sweet potatoes are very tender. Puree soup using a hand immersion blender until desired consistency. If the soup is too thin for your liking, simmer for a few minutes without a lid to thicken. If the soup is too thick for your liking, add more broth or water as needed. Finish the soup with milk if desired. Season to taste with salt and black pepper. Enjoy!