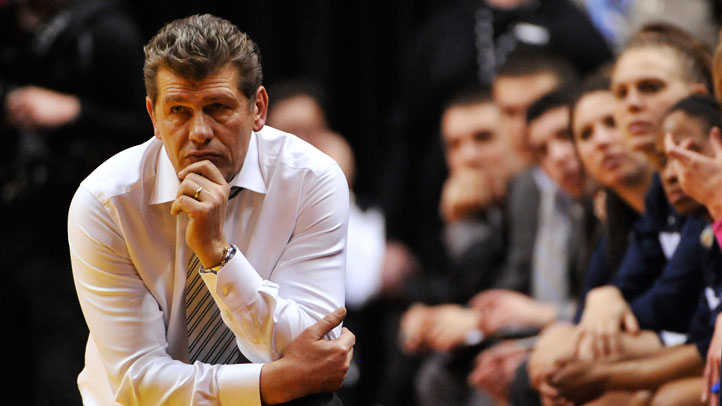 Geno Auriemma's penchant for speaking his mind has been well documented in this space, but he doesn't view everything through the prism of skepticism and derision. He has a ton of respect for Hartford coach and former UConn guard Jen Rizzotti, even delaying his three-week trip to Italy to attend Rizzotti's Hall of Fame induction next year.

Turns out, Auriemma's also friends with Stanford coach Tara VanDerveer, who just so happens to be coaching UConn's next opponent this Saturday. Oh, one more thing: the Cardinal are No. 1 and the Huskies are No. 2. But sometimes, life is about more than basketball.

"I've been friends with almost every coach that I've competed against in my career. I value those friendships," VanDerveer said on Thursday according to the Hartford Courant's John Altavilla. "I understand that when it's all done, it's not wins or losses that matter, but the relationships you have with the players and opponents that matter.

"I believe that playing Connecticut just helps us get better," she continued. "I learn a lot from watching it play. Our teams gets better because of it. I never want to go to a gym and not be excited about seeing the other coach. I don't want any relationship filled with animosity of negativity. We both coach a great game, work at great universities and work with elite players, We are fortunate people so why shouldn't we be friends."

We're not sure if Auriemma shares all of VanDerveer's sentiments but we do know he's not afraid to have his players face the best teams in the country. And friends or not, that's exactly what will happen Saturday afternoon.