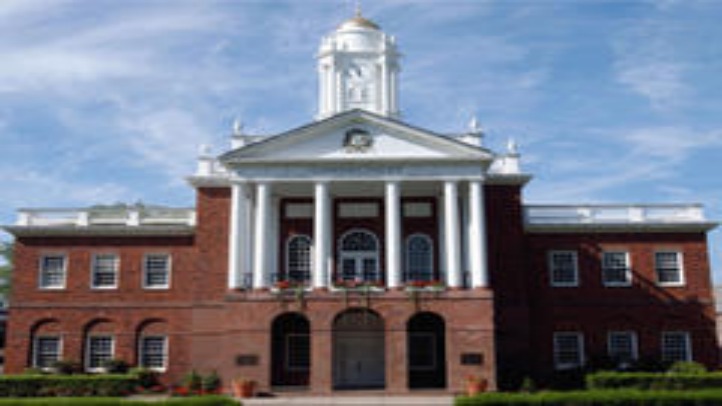 Sure, you know about the cream puffs, the animals and the rides. But there's oh, so much more to do at the Big E. In fact, you can probably spend all your time wandering through the buildings that line the Avenue of States.
Each state in New England is represented at the Big E, which runs Friday Sept. 16 through Oct. 2. Before you head up to the exposition in West Springfield, Massachusetts, why not get a sneak peek at what each state has to offer.
Of course we begin with Connecticut. Wednesday is Connecticut Day at the Big E, but even if you don't go today, you can enjoy the best of what the state has to offer. The Nutmeg State's building features a host of Connecticut-made products like LEGOs, as well as several agricultural exhibits. And a trip wouldn't be complete without a sample of some Connecticut pizza or some delicious homemade candy.
The Bay State is on display at the Massachusetts building. You can get a glimpse of the best scenery in the state, from Martha's Vineyard to Boston and beyond. There's also plenty of Massachusetts-made products and food.
Moving over to Maine, don't be daunted by the out-the-door line for their famous baked potatoes. It's certainly worth the wait. Once you're inside, you can continue to chow down on a lobster roll. Of course, there's also plenty to see as well as taste. This year's exhibits include a collection of Maine Lighthouses, maple products and locally produced jewelry and ornaments.
In New Hampshire, you've got to start with the homemade fudge and candies. But the Granite State also features plenty of locally-made products, like beaded jewelry and hand-woven rugs.
It might be the smallest state, but there's no shortage of things to do in the Rhode Island building. And, once again, it all comes down to the food. Take your pick of Rhode Island's famous clam cakes and other decadent seafood. Or you could go the landlubber route and grab a bowl of chili. Be sure to wash it all down with some frozen lemonade.
Round out your tour of New England with a stop in Vermont. The building displays Green Mountain State's historic villages, helps you plan a ski vacation and offers you handmade crafts and antiques. And from the apple pie to the cheddar cheese, warm cider and the maple syrup, it's impossible to forget about the food.
All-in-all, if you're heading to the Big E over the next few weeks, you should definitely pack an appetite and some comfortable pants.
To help you plan your trip, the Web site now offers a Big E food finder, so you'll know where to find baked potatoes, fried dough and more.