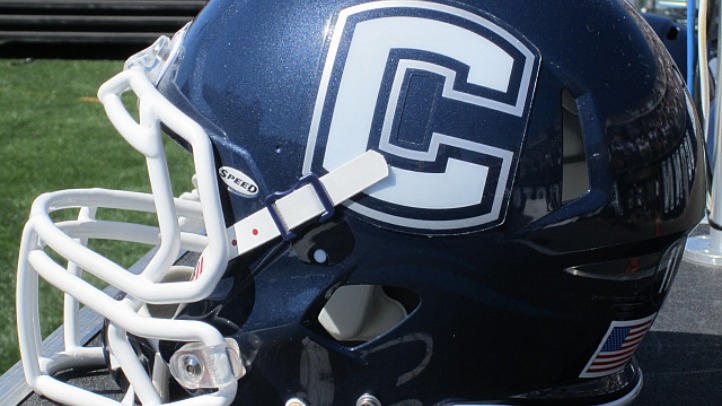 Way back in April 2011, we wrote about two freshmen wide receivers hoping to make an impact in the spring to help the team in the fall. Their names: Geremy Davis and Tebucky Jones Jr. Neither did much that first year, but Davis has emerged as one of Chandler Whitmer's favorite targets.

Through four games, Davis leads the team with 17 receptions for 236 yards (13.9 YPC). Jones, meanwhile, has managed just one reception for six yards. Not surprisingly, he wants to change that.

"This year, my redshirt sophomore year, I thought I was going to play," Jones told the Hartford Courant's Desmond Conner. "Last year I was behind Kash(if Moore) and all that. Obviously, this year I worked hard in the offseason and stuff, and you work so hard and you go expecting big things. The playing time issue, you have to ask the coaches, but from my understanding I thought I was going to go out and play and be a big contributor to the team this year. I guess the plans are otherwise, so. ..."

Jones sounded a similar tone roughly 18 months ago:

"Every day, the coaching staff emphasizes opportunity, and that we have to come out here and prove ourselves," he said at the time. "That's how I take it every day. Work hard, and hopefully earn a spot on the field. I'm out here every day, me and some of my teammates, and try to be the best we can be. It's fun to compete against each other, but basically you're competing against the whole country."

So far it hasn't happened, but that doesn't mean it won't. Jones is still young and this offense is still evolving.

As it stands, Jones is No. 5 on the depth chart behind Davis, Michael Smith, Shakim Phillips and Nick Williams. It's a strong group but coaches have a knack for finding snaps for playmakers.

"I know my abilities and I know the hard work I put in," Jones told Conner. "I know my talents, and I know what I can do on the field. I know I can be a contributor. That's what I expected to be this season. I guess unfortunately that's not what's happening, but I'm ready. I'm going to be ready when my number is called."

And it will be called. So for Jones it's a matter of when, not if.