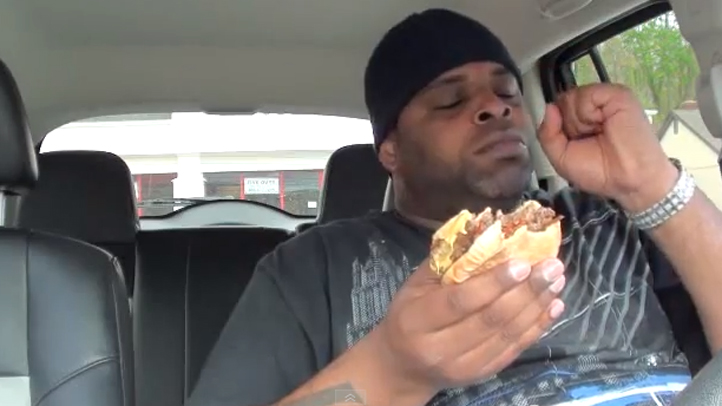 YouTube, a Five Guys double bacon cheeseburger and a guy named Daym Drops make up the magical combination behind one of this week's online sensations.

Daymon Patterson, a 34-year-old Stratford native, has a YouTube channel and has been using it to review food, mostly fast food, for the past two years.

A few months back, he posted a review of the Five Guys on Scott Swamp Road, on the Farmington/Plainvile line.
It's fantastic and it has captured the attention of the Gregory Brothers.
They are the guys behind the now infamous "Bed Intruder Song," and that has put the spotlight on Patterson.

Watch Patterson's video first, where he hones in on the "crispity crunch" of the fries and the melty cheese of the burger.
If you've had one of these burgers, you know the appeal. Daym Drops' personality and the video zoom-ins will probably have you thinking about running out for a burger even if you are not hungry.



Then watch the "songified" version that is getting buzz this week.



Enjoy!