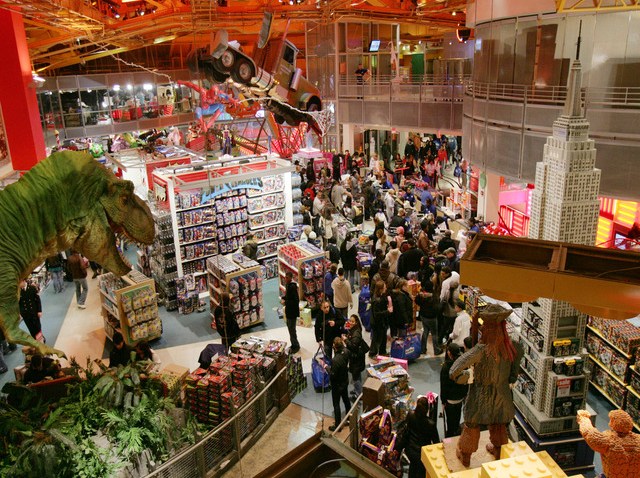 FRANKIE SAYS RELAX: The Promenade Shops at Evergreen Walk in South Windsor are choosing a more relaxed vibe for their Black Friday celebration. Shops will open anywhere between 4 a.m. and 8 a.m. with no time restraints or limits on door busters. However, we'll be itching to get there early to take advantage of the one day only buy-one-get-one-free cashmere sale at Banana Republic, but will slow it down to Evergreen Walk speed limits to dine on the buy one get-one-free lunch entree at Bellini's (for the 27th through the 29th.)
A BLUE CHRISTMAS: Azul Fine Clothing's Old Saybrook location is celebrating Black Friday bright and early at 8AM, offering early risers a 30 percent off discount on the entire store! Later shoppers (11am-8pm) will receive 20 percent, which isn't too shabby either. Azul was founded on California shoreline principals: that your wardrobe should be laid-back but stylish at all times from the beach to cocktail hour. Sounds to us like it's time to stock up on their fully loaded denim bar, featuring favorites like 7 For All Mankind and James Cured, and Hanky Panky and Havianas stocking stuffers.

THE CLINTON CHAOS THEORY... Clinton Crossings will be catering those who are willing to stake out while their turkey dinners are still digesting with their annual Midnight Madness sale. Not a night owl? That's okay, some stores will open their doors a little earlier at 10PM on Thursday, but all will stay open for the extra pokey until 10PM Friday evening. Our Friday favorites? Extra 50 percent off clearance and cashmere at Off Fifth from midnight until noon, 50 percent off your entire purchase at Kate Spade and an extra 40 percent off clearance at J. Crew, both from midnight until 8am.

CITY OF LIGHTS.... Blue Back Square in West Hartford might be full of their own set up deals for Black Friday, but they're celebrating the shopping holiday (and their second anniversary) with an unveiling of a set of new signage. Not just any signage, but fluorescent and LED lights glowing proud and... you guessed it, blue. The new signs will coincide with the debut of Blue Back Square's holiday decor, just in time to welcome the mad dash of Black Friday shoppers to the holidays.

MERRY MERCHANDISING... The 27th is anything but black at the Downtown New Haven shops this year. It'll be the kick off of their Holiday Window Wonderland, featuring the unveiling of the Broadway and Chapel street windows in their holiday finest. The obvious shopping and deals will ensue, but with a little holiday magic sprinkled in - roasting chestnuts, free horse draw carriage rides, live carolers, and Santa at the Yale Bookstore (Saturdays, 5-8PM) - yes, please. The Window Wonderland celebration will continue through December 19th, on Thursday, Friday, and Saturday evenings.