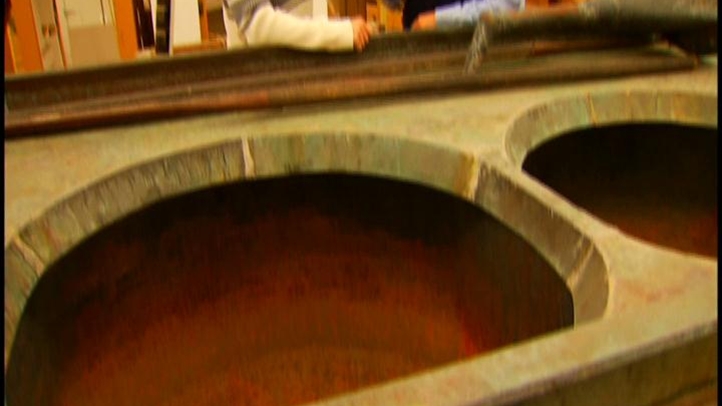 Mystic Seaport is celebrating the 70th anniversary of the Charles W. Morgan.
The whaling ship was built in 1841 in New Bedford, Mass. and sailed for 80 years before being retired in 1921. She has been a part of Mystic Seaport for decades, but was taken out of the water in 2009 to begin a long restoration process.
The work to fix the ship will take four years, mostly because the craftsmen are using special materials and techniques to achieve historical accuracy.
"A piece comes off the boat, is carefully documented, diagrammed, photographed, recorded and then a new piece is crafted as close to the original as we can make it," said Dan McFadden, a spokesperson for Mystic Seaport.
The process will be completed in July, 2013.
The Seaport has a number of events surrounding the Charles W. Morgan this weekend. Click here for more information.