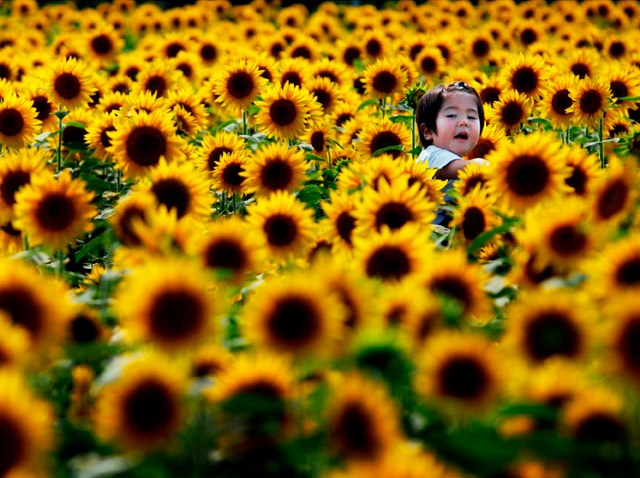 Buttonwood Farm's annual "Sunflowers for Wishes" fundraiser benefiting the Make-A-Wish Foundation of Connecticut starts on Saturday in Griswold. You can take a hayride through acres of sunflowers, buy a bouquet and sample sunflower ice cream. The event runs from 10 a.m. to dusk through July 25. Last year, the event raised more than $70,000.
Two of the biggest names in country music are coming to Hartford this weekend. Tim McGraw brings his southern voice to the Comcast Theatre in Hartford Friday at 7 p.m. and Lady Antebellum -- of "Need You Now" fame -- will join him.
The Hartford Symphony Orchestra closes out this year's Talcott Mountain Music Festival on Friday with a tribute to the "Fab Four." That's the Beatles, in case you were'nt sure. In this case, these are four performers of the Classical Mystery Tour who impersonate the Beatles. They will perform hits, including "Hello Goodbye," "A Day in the Life," "Hard Day's Night," and "Yellow Submarine," along with music by the orchestra. The show is at 7:30 p.m. at the Performing Arts Center at Simsbury Meadows. Doors open at 6 p.m.
You're sure to have a "berry" good time at Lyman Orchard's in Middlefield during the 10th Annual Berry Fest on Saturday. Start the day at 7 a.m. with "Breakfast on the Deck." The event continues all day with a berry scavenger hunt, blueberry pie-eating contest and as always the chance to pick your own berries.
Forty different beers, domestic and international, will be showcased on Saturday at the Waterbury Firefighters Union's Summertime Brews Beer Festival. It's from 4 p.m. to 7:30 p.m. at the Old Waterville Firehouse on Thomaston Avenue. Proceeds benefit the Waterbury Youth Service System and Waterville Firehouse Restoration Fund. Tickets are $25 in advance and $30 at the door.
Finally, something fun for kids and kids at heart when The Lionel Operating Train Society pulls into the Crowne Plaza Hotel in Cromwell. The Connecticut Yankee Train Show is Saturday 10 a.m. to 4 p.m. In addition to sales and seminars, there will be several kid-friendly displays, including Thomas the Train, Lionel, American Flyer and Hi-Railer. Admission is $5 for adults and kids under 15 get in free.
Sign up for nightlife event SMS alerts on your phone by texting "CTTONIGHT" to 622669.