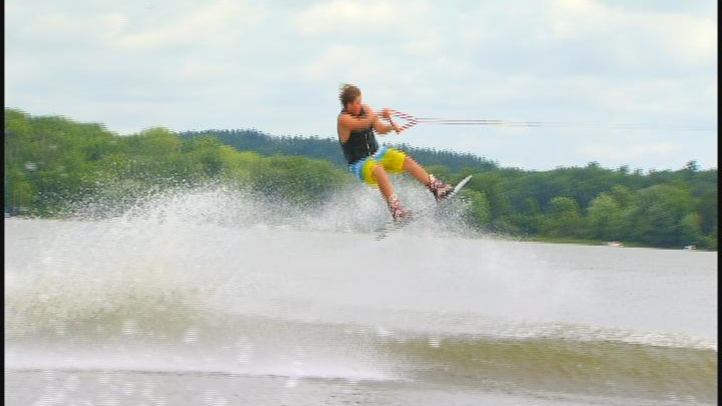 You can watch some wild rides on the water of Bantam Lake in Litchfield this weekend.
The Bantam Lake Ski Club is hosting its annual Ski Show on Saturday, August 13 and Sunday, August 14. The shows will feature members of the Ski Club performing water ski pyramids, distance jumping and wakeboarding.
The shows take place at 2 p.m. both weekend days at Sandy Hill Beach on East Shore Road in Morris. Parking is $10 per car.
Chowderheads Restaurant will provide concessions including hot dogs, sandwiches and soft drinks. Spectators can swim at the beach before and after the show, as well as during intermission.