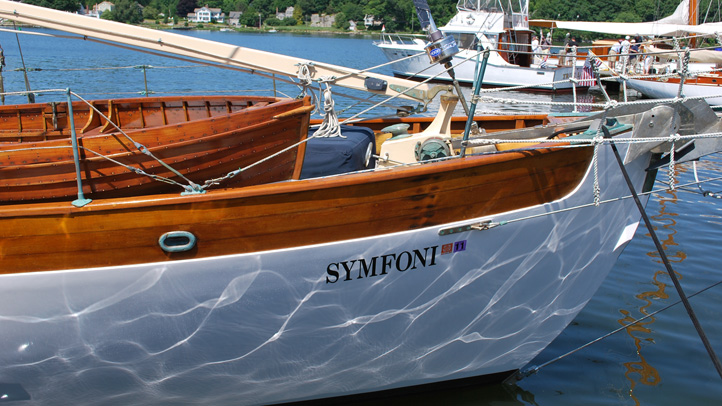 More than 75 unique boats will drop an anchor in Mystic this weekend for the Wooden Boat Show.
Boats from all over will be at Mystic Seaport this weekend for the 20th annual show.
"Each wooden boat is typically like no other," Jim Miller, the manager of the Wooden Boat Show, said. "We've got some people from New Zealand who've sailed in."
You can view the boats from the land, or you could get on a boat and view them from the water because the Seaport rents out rowboats and small sailboats.
"If you're interested in a kind of boat that you may want, come on down and try one out. There will be dozens of boats here that you can just use for free," Miller said.
You can also watch live boat-building. More than 30 families will build their first skiff or canoe. They started working on them on Friday and they must finish by 3 p.m. on Sunday.
Skua racing boats will take off on Saturday at 2:30 p.m.
The wooden boat show runs from 9 a.m. to 5 p.m. through Sunday. Find more information on the Wooden Boat Show Web site.