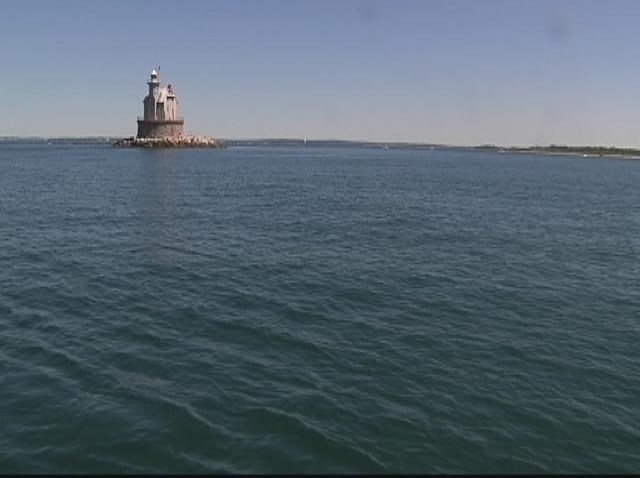 There is a story behind each of the lighthouses on Connecticut's shoreline and a boat tour offered in the summer will educate you about each, all while giving you a relaxing boat ride.
Captain Jake Jacobsen is with Sunbeam Fleet, out of Waterford, a local company that offers lighthouse cruises in July and August.
If you take the tour, you will see 11 lighthouses, including Race Rock Lighthouse.
In the Colonial days, there was a rock protruding from the water and a lighthouse was built on top of it.
To built it, mariners contracted with the same person who built the base for the
Statue of Liberty, Jacobsen said.
"They figured the guy could probably handle this job and he did," he said.
The lighthouse has six bedrooms, but no one lives there any longer. Solar panels keep the light bright for sailors who still use it today.
Another lighthouse on the tour is the "haunted lighthouse," or the New London Ledge Lighthouse, which is right at the mouth of the Thames River.
It was built on land, put onto a barge and then put on a brick base.
Legend has it, that the wife of Ernie the caretaker went to leave him by jumping on her lover's boat. Ernie jumped too, but missed.
"So they think Ernie is still under there and they believe he haunts the lighthouse waiting for his wife to come back to him," Jacobsen said.
The tour takes about five hours.