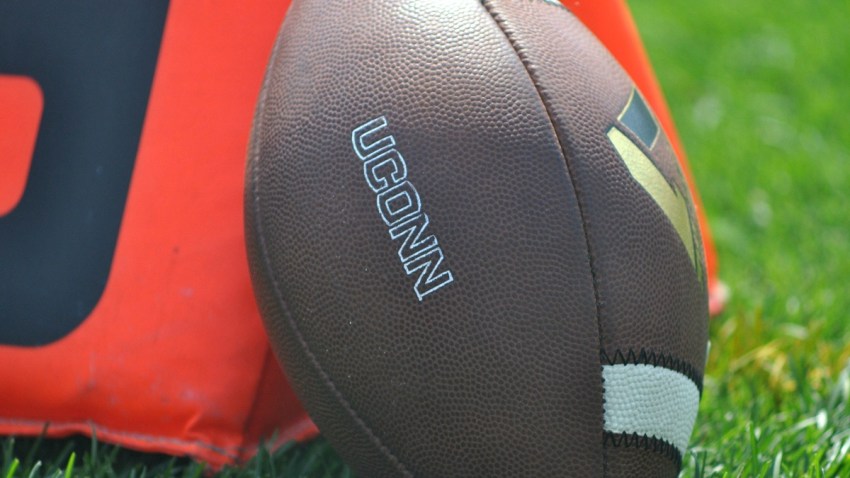 Today is signing day and UConn has announced the newest class of Huskies joining the football team.
Several of the players are from Connecticut.
Omar Fortt, of New Canaan, came to UConn Nation as a defensive back from St. Luke's High School. He is already enrolled and Coach Randy Edsall said he's "fitting in nicely in what we are doing."
Ryan Fitton, of Westport, played at Staples High School. He's a tight end and a good student who wants to study business at UConn.
T.J. Gardner is a Connecticut native from Windsor and went to Windsor High School. He's a linebacker who Edsall says has "great instincts: and the "ability to make plays."
"He is another Connecticut kid that wanted to stay home here at UConn," Edsall said.
Darrian Beavers, of Cincinnati, Ohio, is a linebacker and played at Colerain High School.
Brayden Brown, a safety from Cumberland, Maryland, comes to UConn via Fort Hills High School. Edsall says he has "high character" and a "championship pedigree."
Garrison Burnett, of Washington, DC is a wide receiver. He played for Maret High School.
Cameron Hairston, a wide receiver, comes to UConn from Lee's Summit North High School in Lee's Summit, Missouri.
Robert Holmes, of West Palm Beach, Florida, joins the offensive line from Oxbridge Academy.
Stanley Hubbard grew up in Chevy Chase, Maryland and comes to UConn from St. John's College High School, a high school Edsall says has produced many quality college players. He'll be on the offensive line.
Robert P. King, of Philadelphia, is a cornerback and went to Father Judge High School, where he was a quarterback as well.
Jordan McAfee, a quarterback, comes to UConn from Everett High School in Everett, Massachusetts, where he led the school to the state football championship.
Abiola "Bebe" Olaniyan is joining UConn from Woodberry Forest High School, from Woodberry Forest, Virginia. Edsall says the new Husky cornerback has "very good versatility and football instincts."
David Pindell, of Columbia, Maryland, will be a quarterback for the Huskies. He previously played for Lackawanna College.
"David is a perfect fit for our offense because he demonstrates the ability to hurt a defense with both his arms and legs," Edsall said on Twitter. "David is a mature leader and has a chance to be an explosive player in our league."
Jordan Swann, of Baltimore, Maryland, played at Saint Francis Academy. He's a cornerback, who Edsall says has shown the ability to be a "difference maker."
Also joining the offensive line is James Tunstall. He comes from Indian Head, Maryland, where he played at Lackey High School.
David Williams, who is from Philadelphia, comes to UConn from the University of South Carolina. He's a running back.
Ian Swenson, of Wilmette, Illinois, is a safety and played at Loyola Academy.
Caleb Thomas, a nose tackle from Mansfield, Texas, played at Mansfield High School.
Ryan Van Demark, of Princeton, New Jersey, will be a member of the Huskies' offensive line. He went to the Hun School of Princeton.
Marvin Washington, of Orlando, Florida, is also a quarterback and played at Dr. Phillips High School.
"Marvin possesses an accurate and strong arm to make all the throws, and can also make plays with his feet," Edsall said. "He led Dr. Phillips to the state championship game in Florida's largest classification."